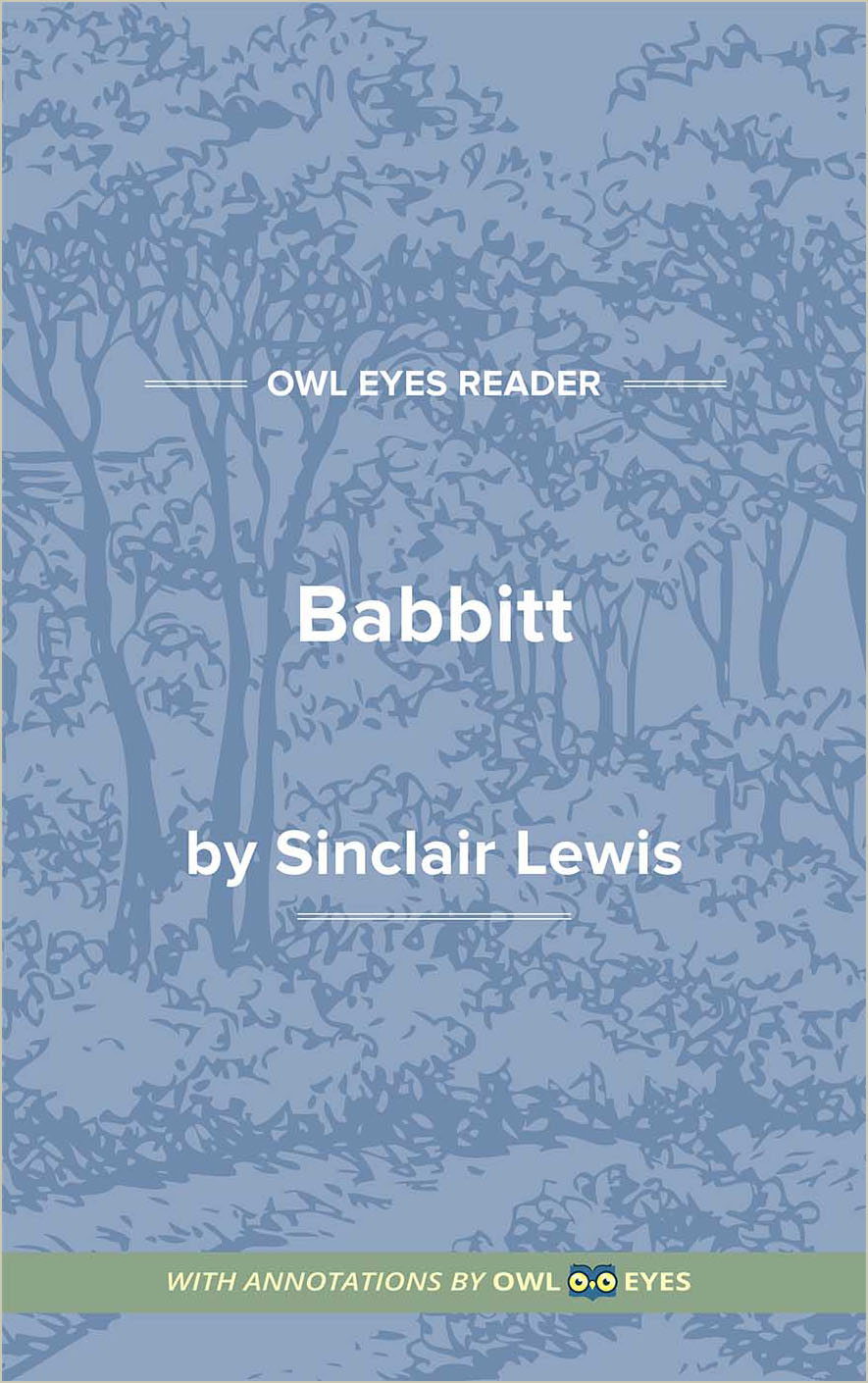 Character Analysis

in

Babbitt
George F. Babbitt: George F. Babbitt is a middle-aged realtor and father who lives in the fictional Midwestern town of Zenith, Winnepac. Babbitt's career is thriving, his family picture-perfect, his community involvement admirable. As the novel begins, however, it is clear that Babbitt is deeply restless and unhappy. He has played by the rules through the first half of his life and is miserable as a result. Babbitt's deepest desire is for freedom; he wishes desperately to escape his roles and responsibilities. The success of the novel brought the name "Babbitt" into common parlance; the word describes anyone who, like George Babbitt, conforms blandly to expectation.
Myra Babbitt: Myra is George Babbitt's wife. As was conventional for women in her culture, she is a homemaker. As the novel develops, George Babbitt's unfolding midlife crisis takes center stage. There are moments, however, in which Myra Babbitt's suffering reveals itself. Myra keeps house, looks after the children, and otherwise contains her desires and personality. Not only do her efforts go unrecognized, her routines are unendingly boring. Perhaps it is a sign of the times that George's depression receives our attention while Myra's remains in the shadows.
Ted Babbitt: Ted is the teenage son of George and Myra. Ted navigates the typical shoals of conformity in his own manner. George wants Ted to attend college, go to law school, and become a lawyer. Ted would rather be a mechanic and engineer. As the novel progresses, Ted increasingly steers according to his own course, dropping out of college, eloping with his girlfriend, and pursuing his dream. The final scene of the novel features a reconciliation between George and Ted.
Paul Riesling: Paul is George's closest friend and former college roommate. Like George, Paul is a married, middle-aged, middle-class businessman in Zenith. In his youth Paul had wanted to be a violinist, and so the current shape of his life—his job selling roofing-tar, his difficult marriage—brings him great grief. At the novel's beginning, George contents himself by comparing his suffering to Paul's seemingly greater suffering. After Paul is sent to prison for assaulting his wife, George's illusions collapse. Without Paul, George descends into a chaos of questioning and rebellion.
Vergil Gunch: Vergil is a coal merchant in Zenith who participates with George in a number of community clubs and business groups. Among the characters in Babbitt, Vergil represents the most conservative end of the spectrum. Vergil values financial success, personal reputation, and community standards. Vergil is depicted as highly logical and calculating, with little capacity for creativity and emotional nuance. During George's period of rebellion and soul-searching, Vergil attempts to bring George back into line.
Character Analysis Examples in Babbitt: