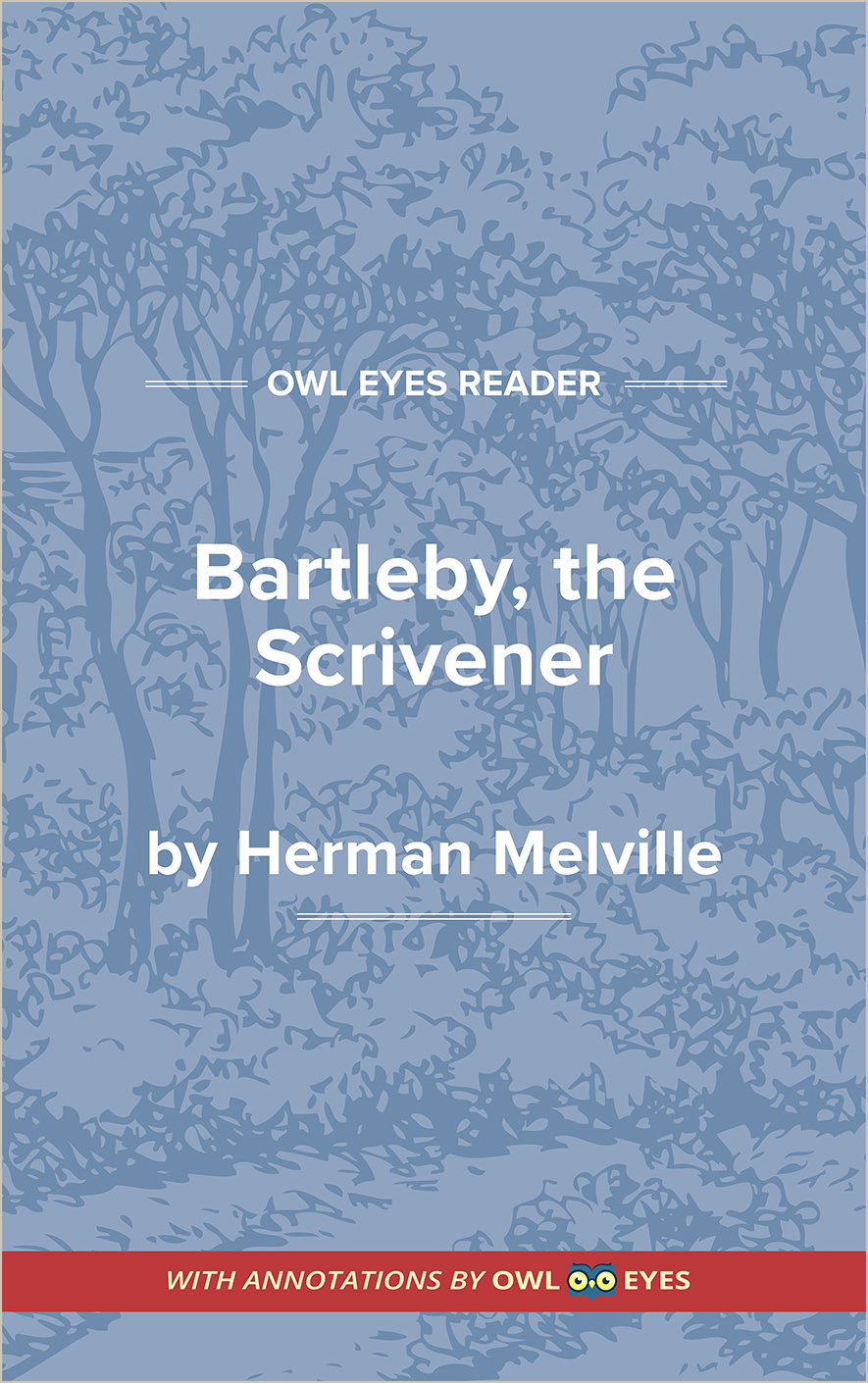 Character Analysis

in

Bartleby, the Scrivener: A Story of Wall Street
Bartleby: The lawyer hires Bartleby to be a scrivener, a scribe who copies court and legal documents, for his law firm. While initially a prolific worker, Bartleby slowly begins to resist direct instruction, repeating the phrase "I prefer not to" when asked to do something. The lawyer becomes increasingly frustrated with Bartleby's refusal, becoming almost pathologically obsessed with what he interprets as Bartleby's apathy. The cause behind Bartleby's non-conformity, isolation, and inability to work have been widely addressed by critics and readers since the story's publication in 1853. Some have pointed to his previous work at a dead-letter office, a postal office location that disposes letters addressed to deceased people or people who have disappeared, as the source of his depression.
The Lawyer: The lawyer is the narrator of this story. He is about sixty years old, holds the office of Master of Chancery, and is well known in the Wall Street community. His attitude towards life is simple: he believes the easiest way of life is the best one, seeing work as a central component of this life. He finds controversy scandalous and therefore uses bribes, withdrawal, and logical arguments to make controversy go away. His insistence that he is an honorable man throughout the text make him less trustworthy as a narrator. He maintains a detached relationship with his employees relatively successfully until he meets Bartleby. His emotional entanglement with this scrivener breaks his professional detachment, revealing his own disillusionment with the isolation of the American workforce.
Character Analysis Examples in Bartleby, the Scrivener: A Story of Wall Street: