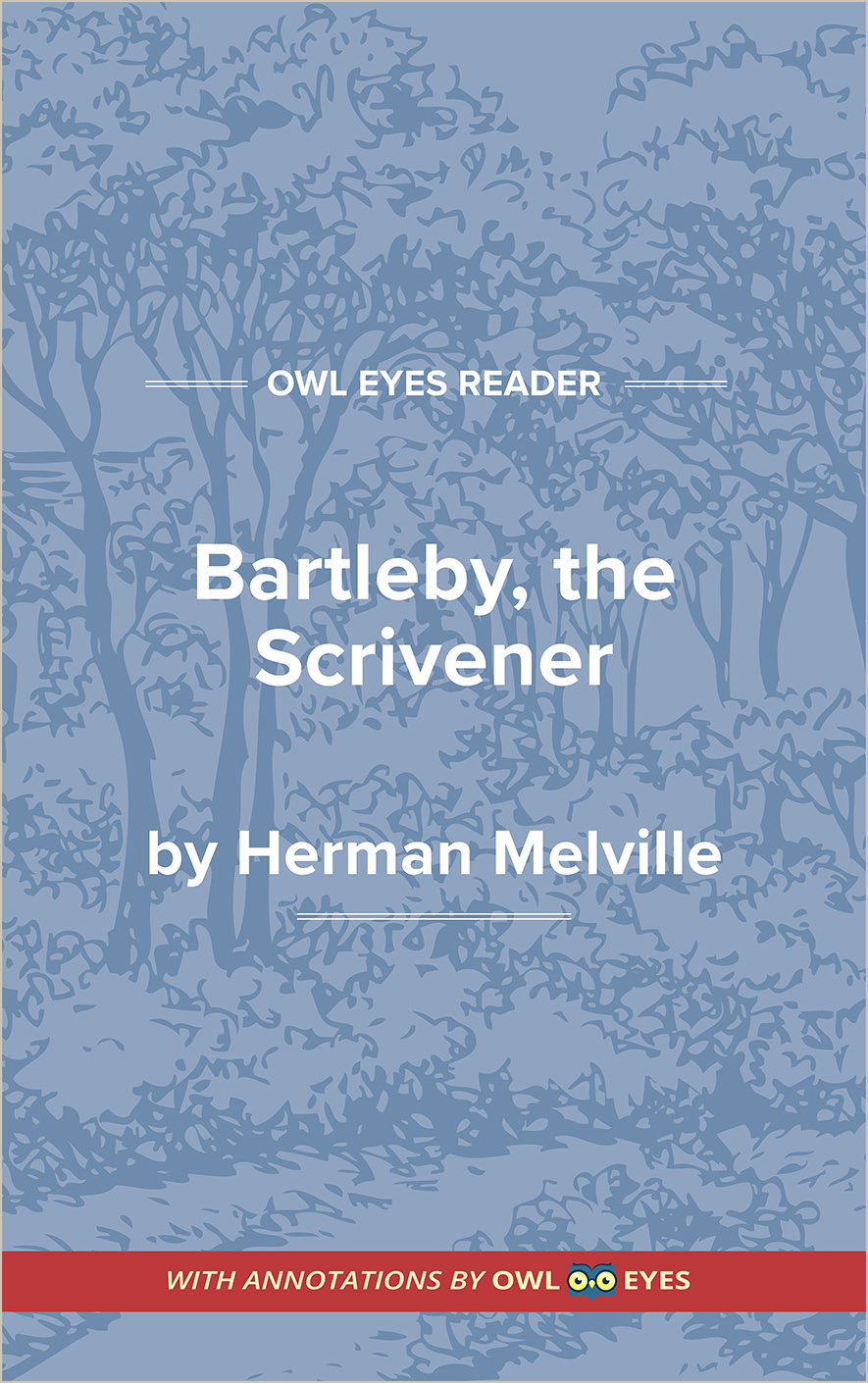 Literary Devices

in

Bartleby, the Scrivener: A Story of Wall Street
Point of View: As is the case with many of Melville's fictional writings, "Bartleby" is a first-person account, narrated by the protagonist. The first-person narration creates much of the story's tension. We accompany the narrator in his encounters with, and meditations about, the baffling Bartleby. Much of Melville's work falls into this thematic vein: one person's intellectual and spiritual struggle to understand the ineffable. In Moby Dick, Ishmael struggles to wrap his mind around the mysteries of the whale. In "Bartleby," the lawyer struggles to wrap his mind around the mysteries of Bartleby.
Repetition: Bartleby's refrain of "I would prefer not to" is repeated more than twenty times throughout this short story. Such repetition without a rationale explanation serves a purpose: it causes anger and frustration in the readers which mimics the lawyer's own issues with Bartleby.
Literary Devices Examples in Bartleby, the Scrivener: A Story of Wall Street:
Bartleby, the Scrivener
🔒
"Imagine my surprise, nay, my consternation, when without moving from his privacy, Bartleby in a singularly mild, firm voice, replied, "I would prefer not to."..." See in text (Bartleby, the Scrivener)
"I am a man who, from his youth upwards, has been filled with a profound conviction that the easiest way of life is the best...." See in text (Bartleby, the Scrivener)