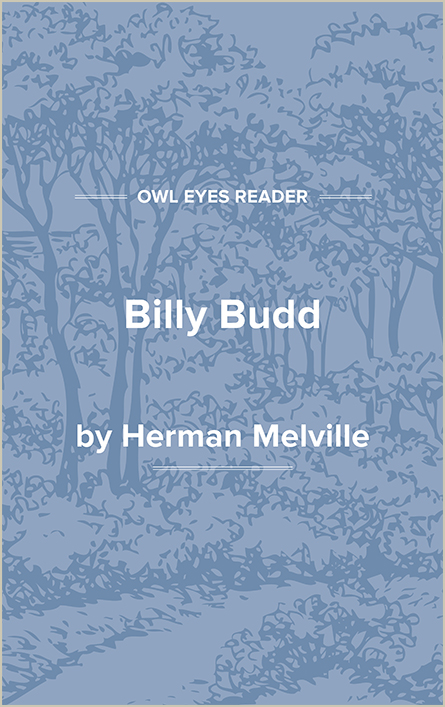 Herman Melville Biography
Herman Melville was born in New York City on August 1, 1819. His family was of English, Scots, and Dutch ancestry and had some claims to eminence on both sides. Both the Presbyterianism of his father and the Dutch Reformed views of his mother gave Melville the partly Calvinistic concern with good and evil that appears in his writings, most notably in Moby Dick. Melville's father, a prosperous merchant until 1826, failed financially in that year of depression and died in 1832, leaving the family close to poverty.
After a number of years in Albany as a student and a clerk, Melville embarked in 1837 on his first voyage, as a cabin boy on a merchant ship bound for Liverpool. In 1841 he sailed from New Bedford on the whaleboat Acushnet, beginning a series of adventures in the Pacific which lasted until 1844. After returning to New York, he began to write of his experiences. Melville's first five books are based in part on the varied experiences of his youth.
His first book, Typee, was a popular success, and this exciting narrative, part memoir, part romance, which describes the hero's sojourn among the cannibals of the Marquesas Islands, remained for many decades the author's most widely known work. Omoo, a sequel to Typee, was followed by Mardi, and a Voyage Thither. This book, which readers found baffling, begins as a travel narrative but quickly becomes a fanciful mixture of allegory, satire, and extravaganza somewhat in the tradition of the imaginary voyage, such as Jonathan Swift's Gulliver's Travels (1726). A new note of stark and somber realism is struck in Redburn, based on Melville's voyage to Liverpool. The note of realism is maintained in White-Jacket, a book which benefits from Melville's memories of his days as a common sailor aboard the U.S.S. United States, on which he had returned from the Pacific in 1844. The best of these early books is Typee, although parts of Redburn are moving and authentic, and certain scenes in White-Jacket rival Tobias Smollett's work in their vivid impression of seagoing life.
Typee's success turned out to be something of an evil fate for its author, as it had conditioned Melville's audience to pleasurable travel romance. Unwilling and unable to continue in the same vein, Melville lost his audience and suffered more and more, as he grew older, from his increasing sense of alienation from the conventional life of his time. Even Moby Dick, which now is considered one of the great books of world literature, had no more than a scattered reputation until about 1920. Only since the 1940's has Melville been generally accepted as one of the greatest of American writers.
Moby Dick was written mostly in Pittsfield, Massachusetts, where Melville, married and beginning to raise a family, had settled in 1850. Like the early novels, it mirrors actual experience; it is based in part on the author's voyage on the Acushnet. The accepted view of Moby Dick is that as Melville first conceived it, it was to be merely a realistic narrative. As he wrote, however, the pursuit of the whale, which was to constitute the main plot, took on new meanings. This imaginative proliferation was the result of the natural unfolding of Melville's genius but also of his reading, at the time, of William Shakespeare and Nathaniel Hawthorne. Besides being a magnificent account of the whaling enterprise, the book became, as Melville reconceived it, an epic romance.
Moby Dick has manifold meanings, but its complexity is often exaggerated. Much confusion can be avoided by considering that the white whale is not allegorical and therefore may not be explained as "standing for" this or that. The whale is a poetic symbol deliberately intended to reflect the ambiguity of nature, at once terrible and beautiful, threatening and beneficent. It is a part of Captain Ahab's madness that he understands the whale allegorically, thinking of it (and thus thinking of nature itself) as representing Evil. Ahab is a man alienated from...
(The entire page is 1,006 words.)
Owl Eyes subscribers get unlimited access to our expert annotations, analyses, and study guides on your favorite texts. Master the classics for less than $5/month!