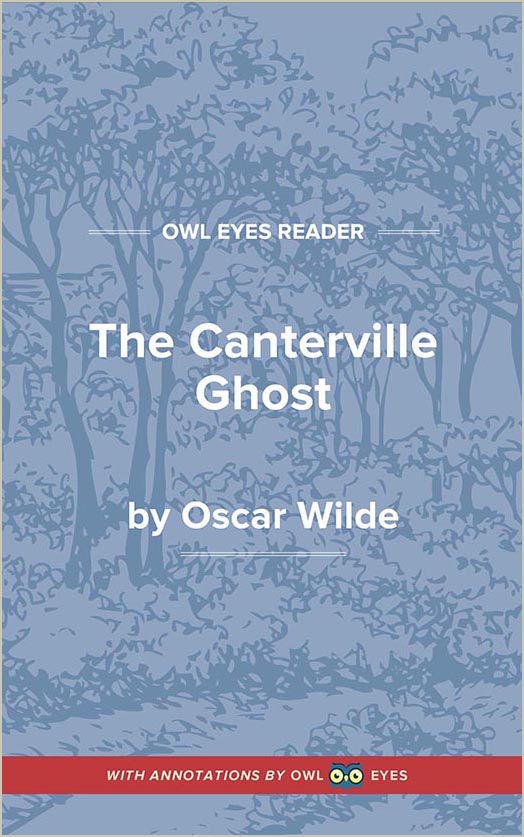 Character Analysis

in

The Canterville Ghost
Sir Simon: Sir Simon Canterville murdered his wife and then was starved to death by her brothers. For the ensuing three hundred years, Sir Simon has haunted his old mansion, frightening each guest and relishing his role as resident ghost. However, he has no such luck scaring the matter-of-fact Otis family. After being belittled and pranked, Sir Simon becomes the object of sympathy and seems to redeem himself through his relationship with Virginia.
Virginia: Virginia is the fearless and empathetic fifteen-year-old daughter of the Otis family. She likes to paint, and is annoyed when Sir Simon steals her bright colors, forcing her to only paint gloomy landscapes. Virginia shows sympathy for Sir Simon, and at his bequest, prays for forgiveness for his soul. Virginia accompanies Sir Simon into another dimension, but upon her return does not disclose what she saw there. Instead, Virginia merely states that she learned great lessons about love and life.
Mr. Horace B Otis: Mr Otis is the patriarch of the Otis family. He is portrayed as a no-nonsense American man. When Sir Simon is rattling his chains in an attempt to scare the family, Mr. Otis offers him some greasy lubricant for the metal, and chides him for making so much noise.
Duke of Cheshire: The Duke of Cheshire is the boyish Duke who falls desperately in love with Virginia Otis. Although he is sent off to Eton, he returns to join the search party for Virginia when she goes missing. Virginia agrees to marry the Duke when she returns from the other dimension.
Character Analysis Examples in The Canterville Ghost: