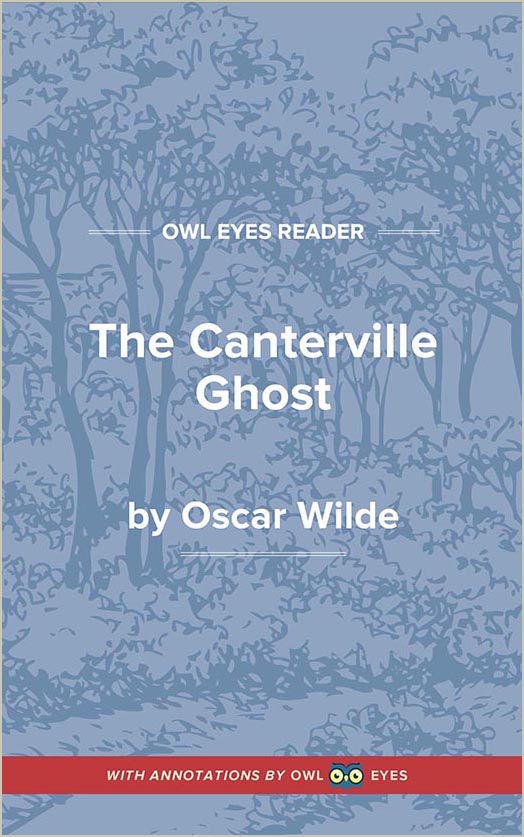 Themes

in

The Canterville Ghost
'Old World' England vs. 'New World' America: Oscar Wilde's novella is a parody of a traditional ghost story. The major motivating force of this parody is the difference between English and American culture. While the ghost of Sir Simon has been successfully scaring English aristocracy for years, he is unable to frighten the Otis family. Sir Simon expresses his frustration by declaring the Otis family "wretched modern Americans." The Canterville Chase, along with its ghost, is associated with an antiquated, decaying Europe that is now being purchased by Americans. Far from being scared by Sir Simon, the American family see the ghost as a problem to be solved.
Art and Aesthetics: Oscar Wilde was a member of the Decadents, a group of artists and writers that prided themselves on 'art for art's sake.' Both Sir Simon and Virginia are presented as artistic figures. While Sir Simon wants to perfect the art of his ghostly 'performance,' Virginia wants to paint bold and vivid sunsets.
Forgiveness: Virginia embodies the narrative's theme of forgiveness. In order for Sir Simon to pass over into the "Garden of Death," Virginia must pray for the atonement of his soul. Virginia accompanies Sir Simon into the otherworldly realm in order to ensure his safe passage into the afterlife. While the narrative is full of comedy, the tone of forgiveness and love creates a more serious message.
Themes Examples in The Canterville Ghost: