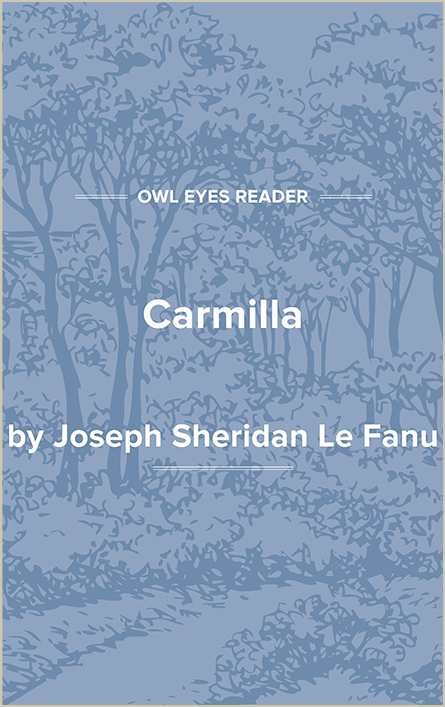 Literary Period:

Gothic

Publication Date:

1872

Flesch-Kincaid Level:

9

Approx. Reading Time:

2 hours and 19 minutes
In Styria, we, though by no means magnificent people, inhabit a castle, or schloss. A small income, in that part of the world, goes a great way. Eight or nine hundred a year does wonders. Scantily enough ours would have answered among wealthy people at home. My father is English, and I bear an Engli...
Literary Period:

Gothic

Publication Date:

1872

Flesch-Kincaid Level:

9

Approx. Reading Time:

2 hours and 19 minutes