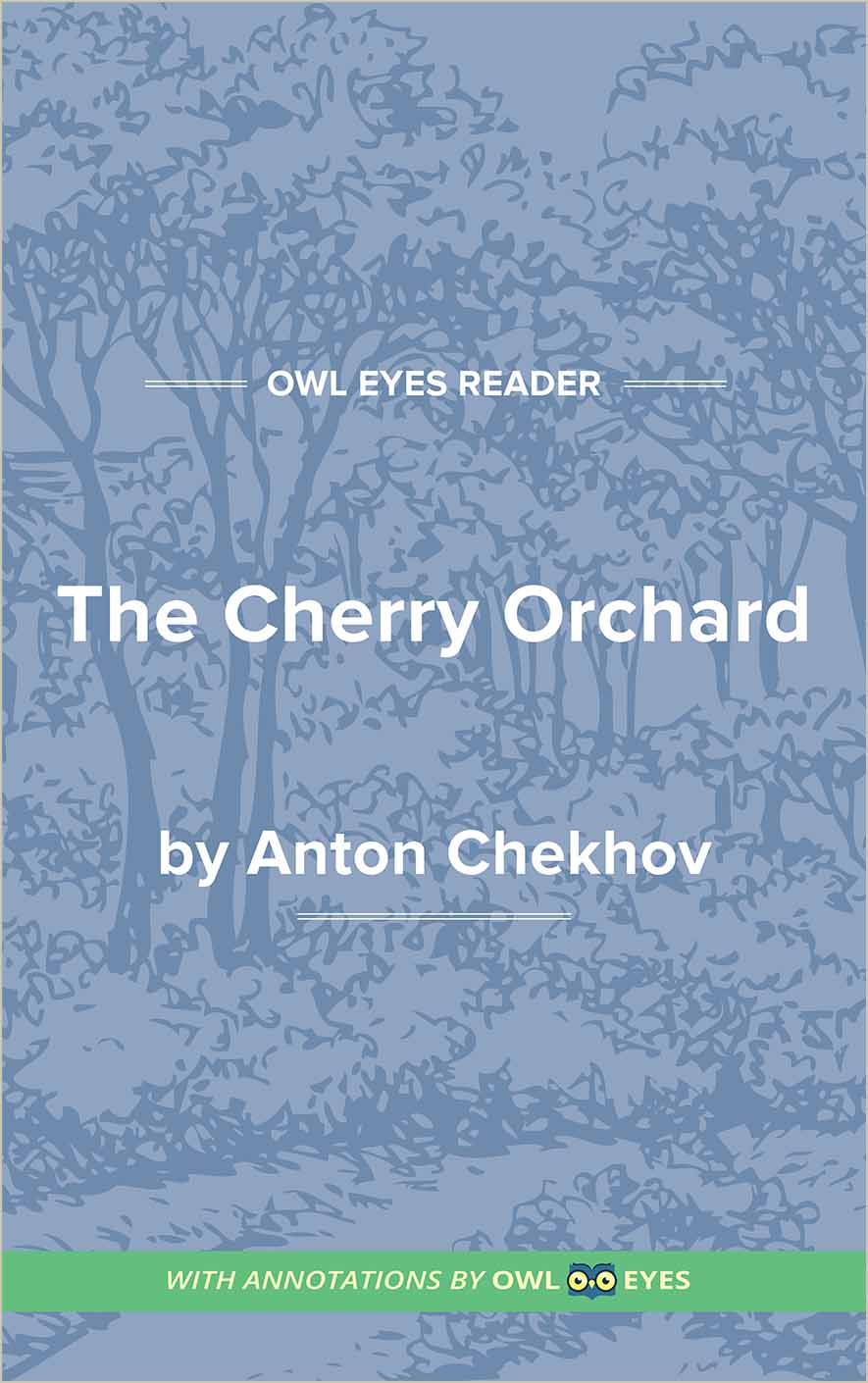 Character Analysis

in

The Cherry Orchard
Madame Lubov Andreyevna Ranevsky: Mme. Ranevsky is kind-hearted, but she can't quite grasp her new financial situation as her status wavers. She stubbornly insists on retaining the cherry orchard despite a sensible plan provided by Lopakhin that may allow her to keep some of the land at the cost of the orchard's destruction. She flees from location to location—Russia to Paris and back again—only able to find refuge in the memories of her pleasant childhood.
Ermolai Alexeyevitch Lopakhin: Now a relatively wealthy merchant, Lopakhin is the son of the estate's former serfs. His memories of a brutal childhood growing up as a peasant contrast with Madame Ranevsky's, which leads to his complicated relationship with her. Though Ranevsky is often considerate, she is also a representative figure of the class that oppressed him and his family. While it is implied that he has feelings for Varya, he leaves the estate without proposing to her; this act likely serves as the final severance from his unpleasant past.
Peter Sergeyevitch Trofimov: Trofimov is a student who used to tutor Mme. Ranevsky's now-deceased son. As a result of his education, he is politically active and ideological, valuing hard work and fair living conditions for all. He acts as a foil to Ravensky, accusing her of being unable to face the truth and preferring to live in a beautiful past.
Barbara (Varya) Ranevsky: Varya is Ranevsky's adopted daughter. Having managed the estate's finances while her mother has been away, Varya is caught between two social classes: she is neither fully aristocratic nor middle class. She loves Lopakhin, but their relationship goes unacknowledged by him.
Anya Ranevsky: Anya sets the play's action in motion by bringing her mother home from France. She is in love with Trofimov and is sympathetic to his ideals. Since she is young, she is able to adapt to the changing social climate and has hope for her future.
Character Analysis Examples in The Cherry Orchard: