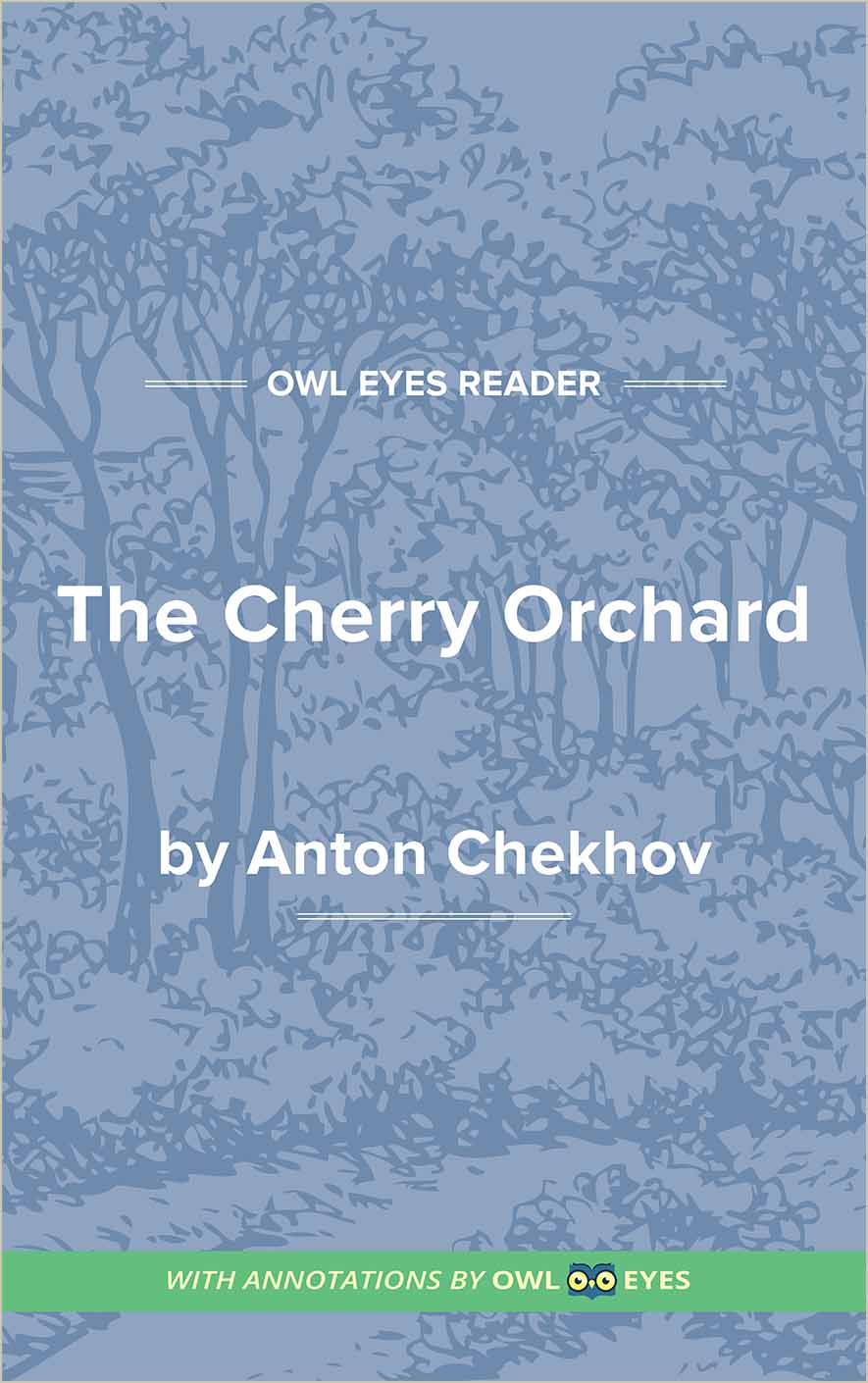 Themes

in

The Cherry Orchard
Adapting to Change as Crucial to Survival: A central theme of Chekhov's play is the change that comes with the passing of time. The characters of The Cherry Orchard have various reactions to social and familial change—some struggle to let go of the past while others embrace the developments of the future. Some characters do not know how to respond to change, feeling lost and without direction as the world shifts around them. It is clear that those who are adaptive are likely to succeed, whereas those who lack malleability will continue to suffer.
Memories as Refuge and Prison: Closely connected to themes of modernity and change is the idea of memory. For those struggling with the changes happening in Russia, memories become a refuge in an idyllic past. Conversely, memories haunt those that wish to forget their past and live solely in the present. On a wider scale, the play is concerned with the historical memory of Russia, especially of the oppressive serfdom and rigid class structure of the past. The servant Fiers exemplifies this "forgotten era," symbolized when he is quite literally forgotten at the conclusion of the play.
Class Distinctions Give Way to a Middle Class: Russia's bold class distinctions are beginning to soften as Russia moves into a new era. Some characters have been able to overcome the restrictions of their class, such as Lopakhin, the son of a serf (a position similar to a slave, but with some land rights), who has now become a wealthy merchant. Nevertheless, these class distinctions remain pronounced, especially in the separation of nobility from the "serving" class. Madame Ranevsky is appalled when Lopakhin purchases the orchard, in large part due to his humble beginnings. Similarly, Lopakhin scolds Dunyasha for trying to appear like a lady of nobility, which he sees as an overstep of her societal class. Fiers, a former serf, is perhaps the most blatant example of enduring class distinctions in Russia. While technically "freed" from serfdom, he chooses to remain in the role, performing the same duties for the estate as he did while in bondage.
Themes Examples in The Cherry Orchard:
Act II
🔒
"I'm quite sure there wasn't anything at all funny. You oughtn't to go and see plays, you ought to go and look at yourself...." See in text (Act II)
". For it's so clear that in order to begin to live in the present we must first redeem the past, and that can only be done by suffering, by strenuous, uninterrupted labour. ..." See in text (Act II)
Act III
🔒
"You boldly look forward, isn't it because you cannot foresee or expect anything terrible, because so far life has been hidden from your young eyes? ..." See in text (Act III)
"I can't propose to him myself, little mother...." See in text (Act III)
"A hungry dog only believes in meat..." See in text (Act III)