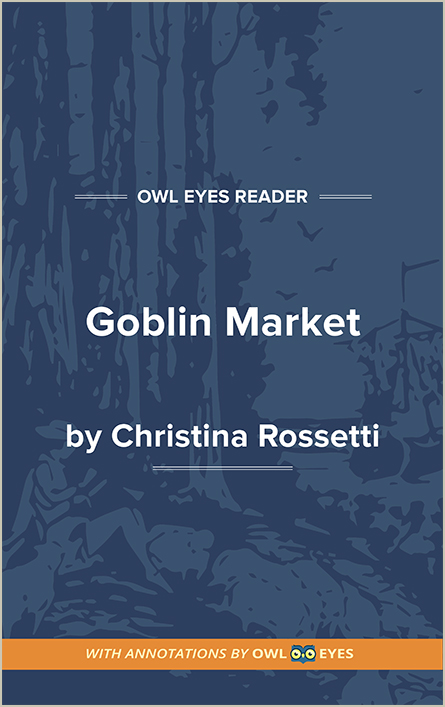 Christina Rossetti Biography
Christina Georgina Rossetti (roh-ZEHT-ee), born in London on December 5, 1830, was the sister of Dante Gabriel Rossetti and the youngest child of a Neapolitan political refugee who had settled in England and who became, eventually, professor of Italian at King's College, University of London. Rossetti began to write poetry very early in life, and when she was seventeen a small volume of her work was printed at the private press of her grandfather, Gaetano Polidori. A year later, in 1848, one of her lyrics was published in The Athenaeum. When Dante Gabriel Rossetti founded the Pre-Raphaelite magazine The Germ in 1850, she became one of its frequent contributors, using the pseudonym Ellen Alleyn.{$S[A]Alleyn, Ellen;Rossetti, Christina}
Twelve years later her second volume, Goblin Market, and Other Poems, appeared publicly. The title poem received mixed reviews for its fantastic qualities, but her devotional poems were widely praised. Rossetti continued to write until the end of her life, but only four more volumes, including her poems for children, were published during her lifetime. Her third book of poetry brought her recognition as a rising poet, while her fourth book, Sing-Song, was widely appreciated for its musical qualities and playful images for children. Her reputation reached its greatest height with the publication of her fifth book, A Pageant, and Other Poems, which caused her to be compared with Elizabeth Barrett Browning.
Although her creative life extended over a long period, her output, in terms of quantity, was not extensive for two reasons. The first had to do with the form of the poetry she wrote and the fact that she was essentially a composer of brief lyrics. Like precious gems, they were small but clear and of exceeding value, but because she wrote only when she felt the possibility of perfection, her work was limited. The other reason for her small poetic output was her extreme religious devotion. As she grew older she turned more and more from her poetry to the writing of her religious prose. Her religious interests enhanced her poetry, for the poetry itself is imbued with her religious feelings. Her religious poems often speak of the vanity of earthly life, the expectation of early...
(The entire page is 562 words.)
Owl Eyes subscribers get unlimited access to our expert annotations, analyses, and study guides on your favorite texts. Master the classics for less than $5/month!