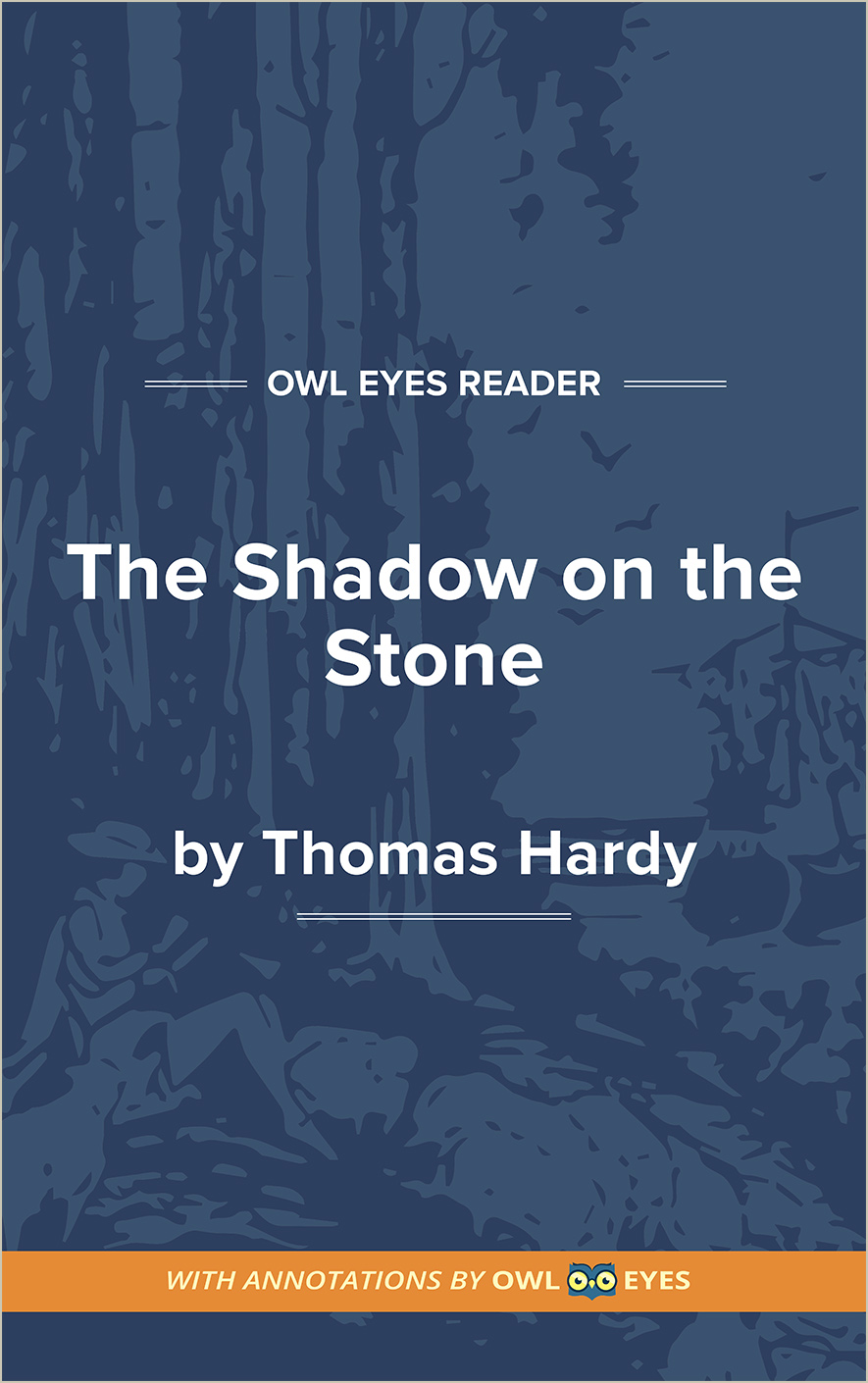 Thomas Hardy was born on June 2, 1840, in a rambling, seven-room cottage in Higher Bockhampton, on the edge of Bockhampton Heath, near Dorchester. He was the eldest of four children, with a sister, Mary, born in 1841, a brother, Henry, in 1851, and a sister, Kate, in 1856. His father, also named Thomas, was a master builder and mason with a love of church music and violin playing, and his mother Jemima (née Hand) Hardy was a handsome, energetic woman of country stock who loved books and reading. At birth, their first child was so frail that he was supposed dead; but an attending nurse rescued the baby, and his mother and aunt nursed him back to health, although Thomas remained a small, delicate child, physically immature in appearance until well into adulthood. Despite his frail appearance, Thomas was a vigorous, active boy who relished village life and freely roamed the heath behind his home. As a child, he so enjoyed the country dance tunes and melodies his father played that he was given a toy accordion at the age of four and was taught to play the fiddle as soon as he could finger the strings. The Church of England service strongly moved him and sometimes on wet Sunday mornings he would enact the service at home, wrapping himself in a tablecloth and reading the morning prayer to his cousin and grandmother, who pretended to be the congregation.
At the age of eight, Hardy began his schooling at the local school in Bockhampton, recently established by the lady of the manor. The boy was a quick pupil, and after a year, he was transferred to Isaac Last's Nonconformist Latin School near Bockhampton. There he continued until the age of sixteen, when he was apprenticed to the ecclesiastical architect John Hicks. During this time, he played at country dances with his father and uncle and taught Sunday school at the local parish. After his formal schooling ended, Hardy continued to study Latin and Greek with his fellow apprentices. Hardy also began writing verses about this time, being especially impressed with the regional dialect poetry of the Reverend William Barnes, a Dorset poet. After continuing his apprenticeship in church architecture for almost six years, Hardy finally left Bockhampton for London at the age of twenty-one.
In the spring of 1862, Hardy arrived in London with two letters of introduction in his pocket, having decided to continue his study of architecture there. Through good fortune, he found temporary work with a London friend of Hicks, who was able to recommend Hardy to the noted ecclesiastical architect John Blomfield, with whom Hardy began work as an assistant in the drawing-office. Hardy persevered in his architectural training, and within a year he won a prize offered by the Royal Institute of British Architects for his essay on the uses of glazed bricks and terra cotta in modern architecture. Blomfield's office was within walking distance of the National Gallery, and Hardy soon began spending his lunch hours there, studying one painting carefully each day. He especially admired the landscapes of J. M. W. Turner and the Flemish masters.
Work was light under Blomfield, and young Hardy found time to write his first sketch, "How I Built Myself a House," which he published in Chambers's Journal in 1865. He also continued writing poetry during this time, although little of his juvenilia has survived. In the evenings, he continued his education at King's College in London, studying French. For a brief time, he even considered applying to Cambridge to study for the ministry, but he gave up the idea as impractical.
The confinement of life in London gradually sapped Hardy's health, and within five years, he was advised to return to Bockhampton to recuperate. There he assisted his former employer John Hicks with church restorations and soon regained his health. With time on his hands, Hardy turned to fiction and began working on his first novel, The Poor Man and the Lady . In 1870, he sent the manuscript to a...
(The entire page is 1,402 words.)
Owl Eyes subscribers get unlimited access to our expert annotations, analyses, and study guides on your favorite texts. Master the classics for less than $5/month!