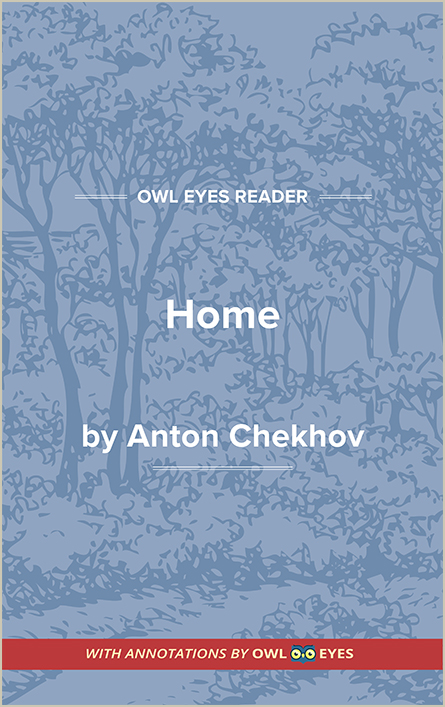 Phillips's only story in the Black Tickets collection with any degree of humor, "Home" was considered by many critics to be the best work in the book. In reference to "Home," John Irving noted that Phillips "shows us the good instinct to tell stories in which something that matters takes place."
What matters to Irving, then, is telling the story of the ordinary American family. "Home" has all the typical elements of one of three distinct story types appearing in Black Tickets. It is of conventional short-story length, and the plot depicts the tragedies that occur in ordinary family relationships. There is the typical protagonist in her middle twenties, a divorced parent, and strained conversation revealing unresolved conflict. These elements reveal Phillips's interest in the psychological connections and gaps found in generations of families.
With this well-crafted first-person narrative, Phillips brings her reader into an average American living room where an ordinary, uncelebrated homecoming takes place. The mother watches the evening news and worries about Walter Cronkite getting cancer while she warns her neglectful daughter that she "will be sorry when she is gone." Guilt plays a vital role in this mother-daughter relationship. The narrator's divorced mother reminisces about how devoted she was to the care of her own invalid mother, expressing, but never actually admitting, her hurt at being neglected by her own daughter. Unfulfilled needs for affection and for sex, nonexistent in her life for years, are interwoven inseparably with this guilt.
The conflict occurs when the narrator invites a former lover to visit. The mother overhears their...
(The entire page is 402 words.)
Owl Eyes subscribers get unlimited access to our expert annotations, analyses, and study guides on your favorite texts. Master the classics for less than $5/month!