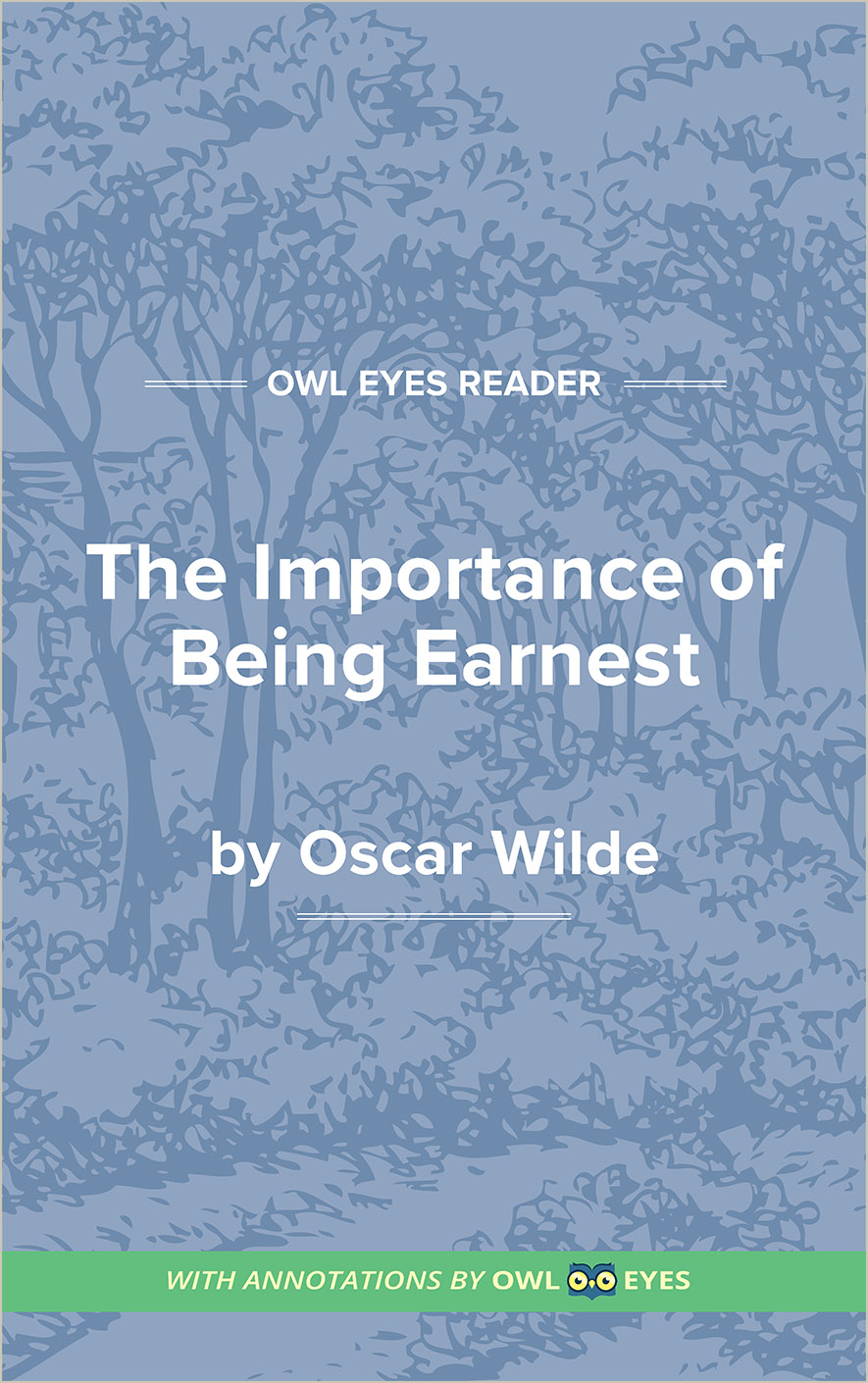 Literary Devices

in

The Importance of Being Earnest
Oscar Wilde creates a comedic tone using puns, situational irony, dramatic irony, satire, and epigrams.
Puns: A play on words so that a single word can have multiple meanings, puns not only reveal characters' cleverness but also suggest Wilde's own opinions on certain topics.
Situational irony: An outcome that is different than expected, situational irony along with dramatic irony—the audience knows something about a character that hasn't been revealed—emphasize important scenes and sustain the audience's interest.
Epigrams: Brief, humorous statements divulging a truth about humankind, epigrams along with Wilde's use of satire—making fun of someone or something to expose corruption—most distinctly reveal Wilde's criticism of the upper classes.
Literary Devices Examples in The Importance of Being Earnest: