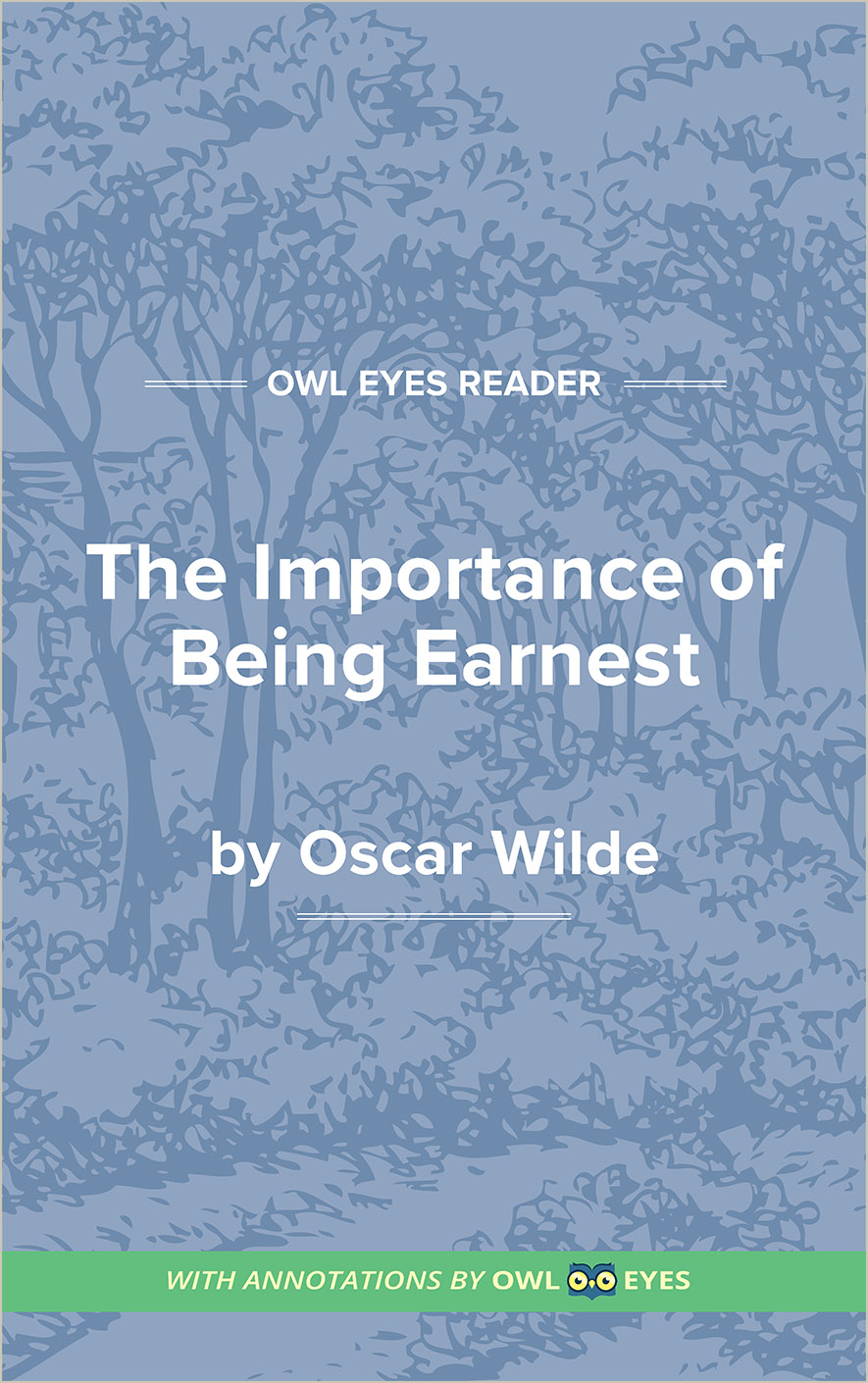 Themes

in

The Importance of Being Earnest
The Collision of Fact and Fiction: One of the major themes this play explores is the relationship between fact and fiction—what Wilde called the relationship between life and art. Jack and Algernon invent fictional personas for themselves ("Ernest" and "Bunbury") so they can avoid familial obligations and have fun in the city.
Marriage, Society, and Social Class: Like most Victorian fiction, the plot revolves around marriage: Jack wants to marry Gwendolyn, Algernon wants to marry Cecily, and each couple's path to betrothal is fraught with trivial mishaps. One of these mishaps centers on society and class; Lady Bracknell, for example, doesn't think Jack is aristocratic enough for Gwendolyn because, though he's well-off, he doesn't have any family.
Themes Examples in The Importance of Being Earnest: