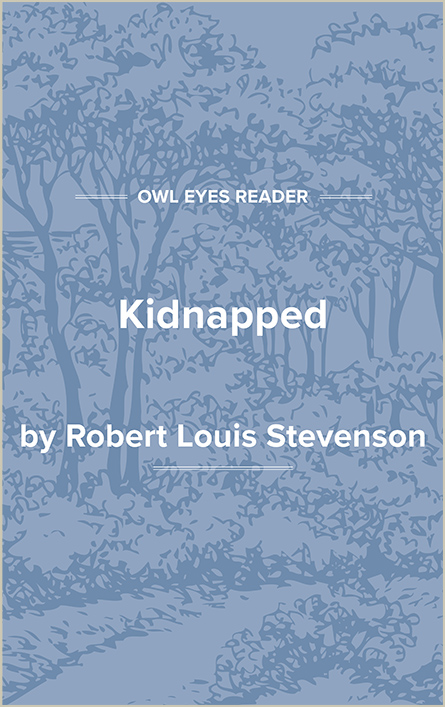 Robert Louis Stevenson Biography
Robert Louis Stevenson was born in Edinburgh, Scotland, on November 13, 1850, the only son of Thomas Stevenson and Margaret Balfour. His mother's family and ancestors were primarily clergymen and physicians; his father's family and ancestors were engineers. On both sides of his large extended family (both his mother and father were the youngest of thirteen children) were successful, wealthy, socially prominent professionals. His father's family, in fact, was famous in Scotland. The family firm designed and built lighthouses that had become famous landmarks, and "Stevenson" was a name to reckon with: Robert Louis's father, Thomas, and grandfather, Robert, both appear in Scotland's national portrait gallery. He was born into privilege, therefore, and was expected to carry on the tradition of a wealthy, successful professional life.
When Stevenson was an infant, his mother developed symptoms of tuberculosis, and she was an invalid for much of his first decade. After his third year, Stevenson also became sickly, plagued with fevers and fits of coughing. Eventually, he contracted what was diagnosed as tuberculosis, and much of his adult life was a scramble to stay one step ahead of the disease. He spent much of his childhood, then, as an invalid; the attitudes and habits of mind that he developed as a result meant that he was destined not to occupy the position that his family expected. He developed the eye and the attitude of the observer. He was destined to become, as it were, a perpetual tourist—a tourist of the imagination.
The day-to-day practical care of the child was given to his nanny, Allison Cunningham ("Cummy" to the family), a very pious Presbyterian who read to the invalid child for hours from the Bible and popular melodramatic literature of the day. Hers was a "blood and thunder" religion, and young Stevenson became conscious at an early age of martyrdom, sin, and judgment. He was a precocious child with a large and unexpectedly grave vocabulary and surprisingly adult concerns about religious matters.
He did not read until he was seven, but he loved to listen to stories told to him not only by Cummy but also by his father, who would invent and recite adventurous yarns to help his son get to sleep on bad nights. By the time he was six, young Stevenson was creating his own stories and sometimes dictating them to his nanny. That is how he came to do his first important piece of "writing." One of his uncles offered a cash prize to the cousin who could write the best history of Moses. Stevenson won the prize. His second important piece of writing, and his first published work, at age sixteen, was also commissioned by his family: When Stevenson was sixteen, his father, impressed by his son's knowledge of Scottish Presbyterian history, asked him to write a history of Scotland's eighteenth century religious, political, and military conflicts. The resulting pamphlet, "Pentland Rising," was paid for by his father.
His father's appreciation of Stevenson's writing ability did not, however, mean that the family expected Stevenson to become a professional writer. He was enrolled in the University of Edinburgh in 1867, when he was sixteen, with the full expectation that he would get an engineering degree and join the family firm. Stevenson was not a good student, however; he attended classes sporadically. He had developed bad study habits and a bad attitude toward academia from the constant interruptions to his schooling that his chronic illness had produced. What Stevenson did with his university time was to explore the streets and byways of Edinburgh, frequenting pubs, observing people, and taking notes in his by-then indispensible journal. He had become a tourist in his hometown—the mark of a writer.
In 1868, he met his first important mentor, Fleeming Jenkin, professor of engineering at the University of Edinburgh. Jenkin invited Stevenson to his home, which was a gathering place for artists,...
(The entire page is 1,632 words.)
Owl Eyes subscribers get unlimited access to our expert annotations, analyses, and study guides on your favorite texts. Master the classics for less than $5/month!