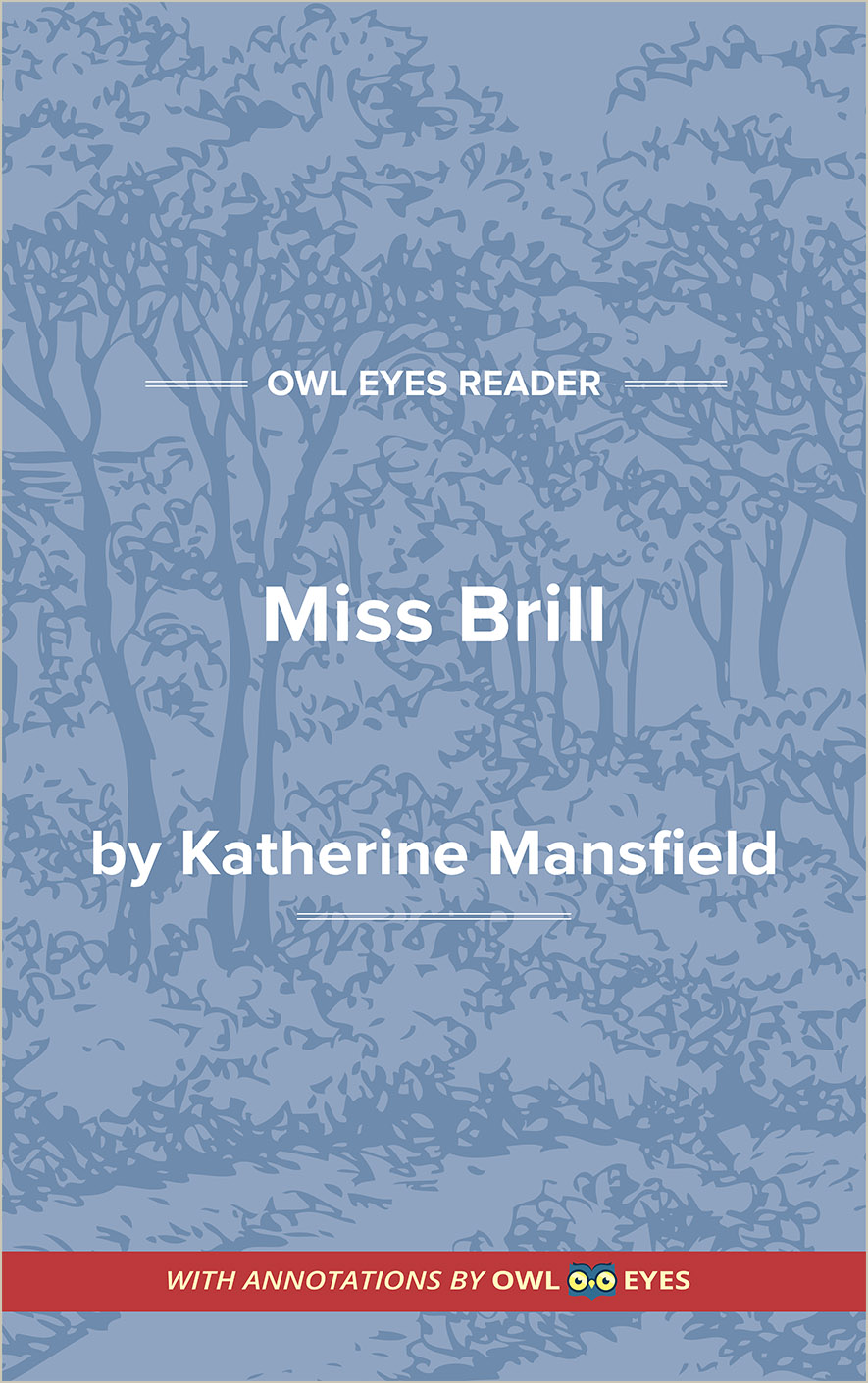 Loneliness: Miss Brill's loneliness is suggested by her actions and the way she reflects on her life. She thinks about her students and a man whom she reads to; these details reveal that she does not have a lot of interactions with friends or family. She is even separated from the reader; we never learn her first name. The connection we have of Miss Brill is constructed to be distant. The final moment when she returns the fur to its box and hears something crying symbolizes her own isolation and despair.
Illusion vs. Reality: Miss Brill constructs an elaborate fantasy about reality. The most central fantasy she focuses on includes everyone in the park as part of a play. This fantasy connects these individuals in a profound way. As part of the play, Miss Brill can imagine that she is less isolated. Ironically, she does not see herself as one of the "odd" old people that she judges in the park. However, her fantasy about connection to others and unrealistic self-perception fall apart when the young couple mocks her with cruel words, shattering Miss Brill's illusion about her reality.
Youth and Old Age: While she observes the many people in the park, Miss Brill dismisses many of the elderly couples, remarking that they are "odd" or out of place. When the young couple arrive and speak cruelly about Miss Brill, they reveal the generational divides between young and old: the young view the elderly as pitiful.
Themes Examples in Miss Brill: