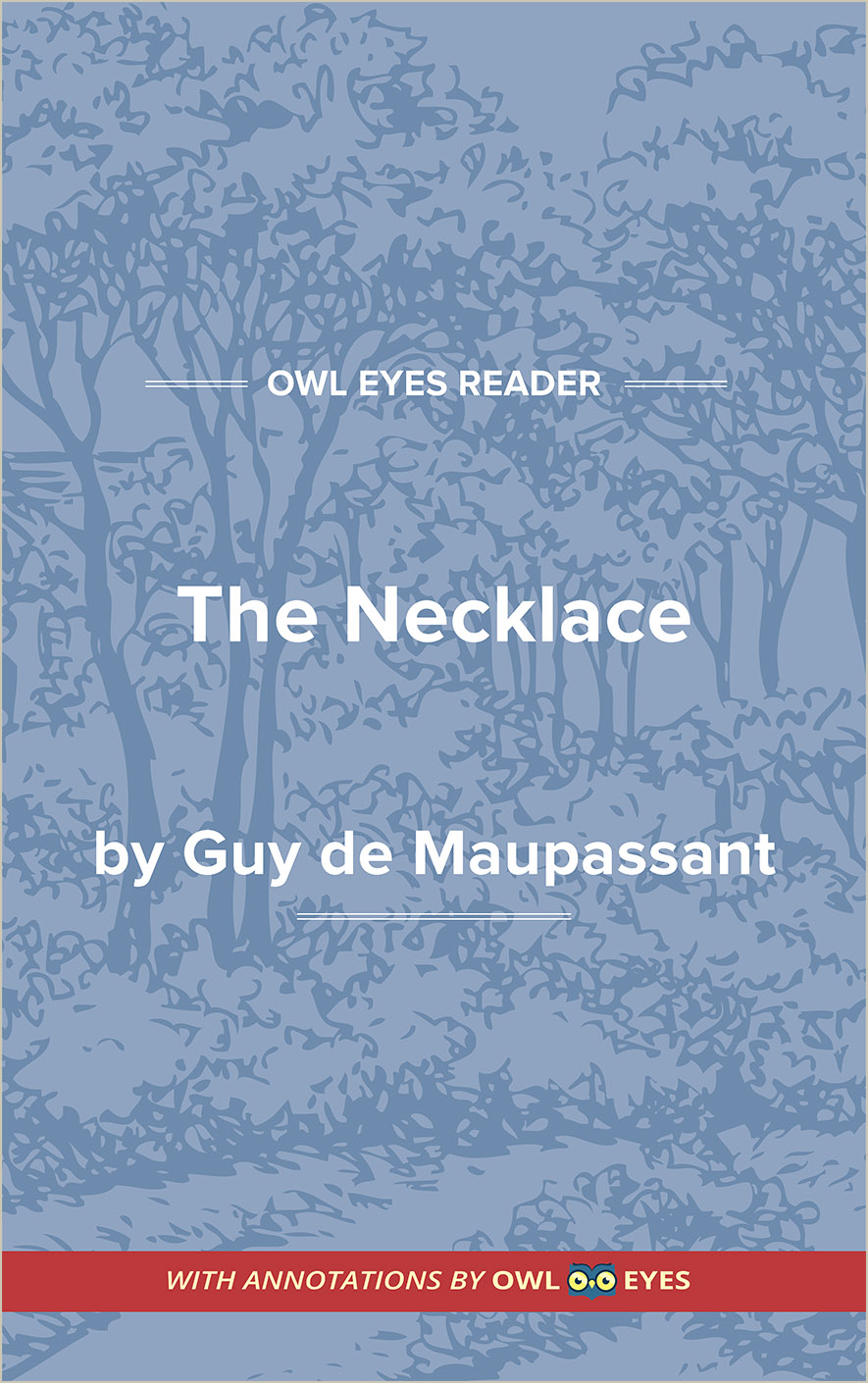 Annotated Full Text

Literary Period:

Realism

Publication Date:

1884

Flesch-Kincaid Level:

6

Approx. Reading Time:

14 minutes
Published in 1884 in a French newspaper, "The Necklace" features Maupassant's trade-marked twist ending. In the short story, Mathilde Loisel is an attractive young woman who believes she deserves better in life. Despite being financially better off than many, she is constantly haunted by her desires for fineries that are beyond her husband's means. When an opportunity to attend a ball arrives, Mathilde borrows a diamond necklace from her friend, only to lose it while returning home from the ball. Too prideful, or perhaps afraid, to admit the truth, the Loisels replace the expensive necklace and spend years making every attempt to pay back their debt. Through their actions, Maupassant deploys themes of the dangers of wealth and pride as well as appearances vs. reality to show the inner-workings of French society.
Annotated Full Text

Literary Period:

Realism

Publication Date:

1884

Flesch-Kincaid Level:

6

Approx. Reading Time:

14 minutes