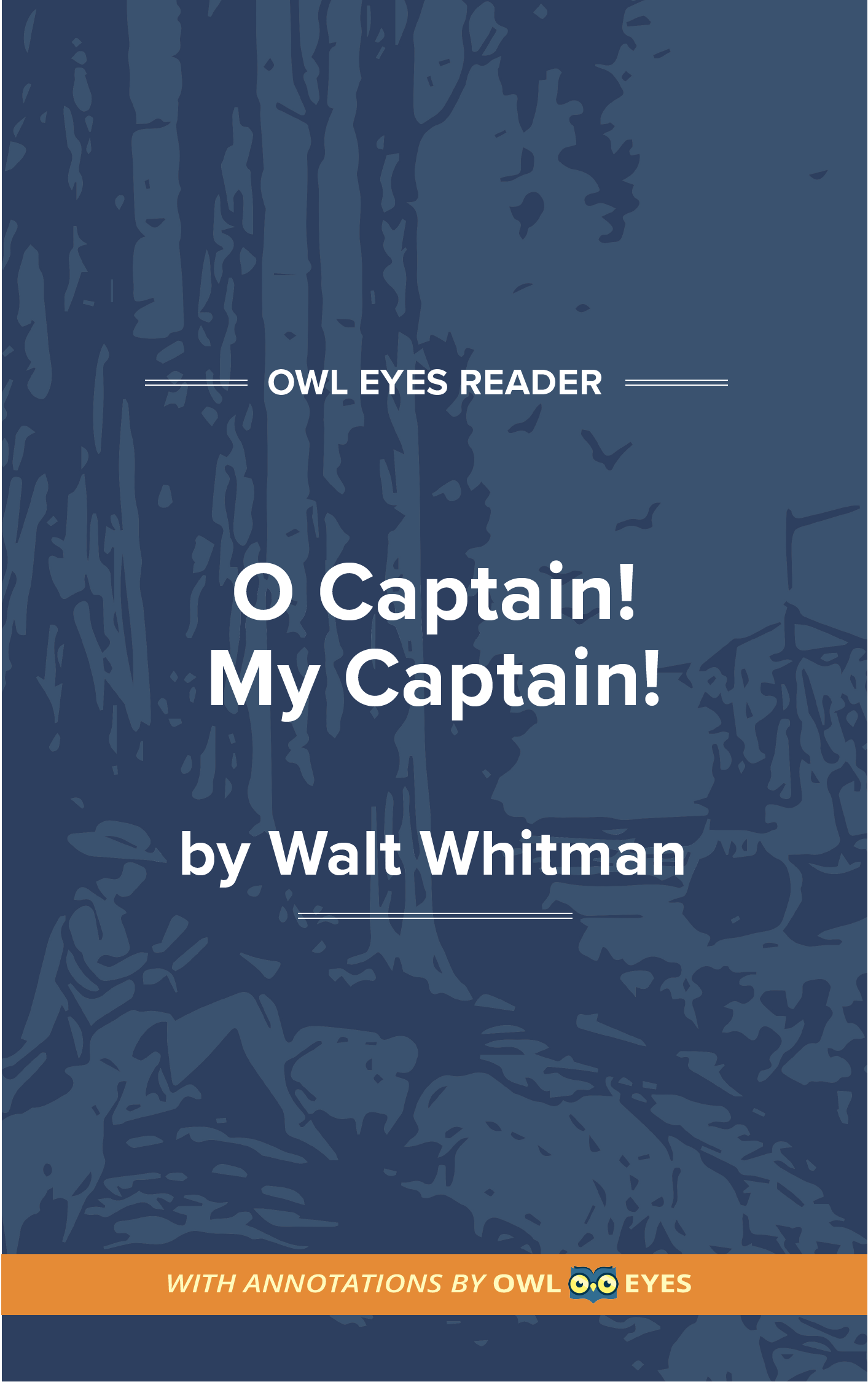 Annotated Full Text

Literary Period:

American Romanticism

Publication Date:

1865

Flesch-Kincaid Level:

5

Approx. Reading Time:

1 minute
Walt Whitman wrote "O Captain! My Captain!" after the assassination of President Abraham Lincoln in 1865. The poem appeared in Sequel to Drum-Taps and became a prominent literary fixture of American Romanticism.
"O Captain! My Captain!" is an elegy that employs an extended metaphor of a slain ship captain to represent the assassination of President Lincoln after he led the Union to victory in the American Civil War (1861–1865). Whitman juxtaposes celebrations of victory with images of the captain, who lies "fallen cold and dead," to commemorate Lincoln's death and emphasize the ultimate cost of the war.
Annotated Full Text

Literary Period:

American Romanticism

Publication Date:

1865

Flesch-Kincaid Level:

5

Approx. Reading Time:

1 minute