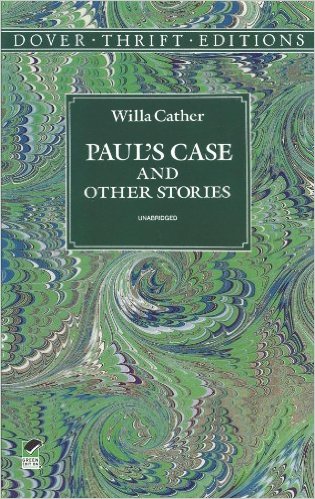 Flesch-Kincaid Level:

11

Approx. Reading Time:

42 minutes
It was Paul's afternoon to appear before the faculty of the Pittsburgh High School to account for his various misdemeanours. He had been suspended a week ago, and his father had called at the Principal's office and confessed his perplexity about his son. Paul entered the faculty room suave and smiling. His clothes were a trifle out-grown, and the tan velvet on the collar of his open overcoat was frayed and worn; but for all that there was something of the dandy about him, and he wore an opal pin in his neatly knotted black four-in-hand, and a red carnation in his button-hole. This latter adornment the faculty somehow felt was not properly significant of the contrite spirit befitting a boy under the ban of suspension.
Flesch-Kincaid Level:

11

Approx. Reading Time:

42 minutes