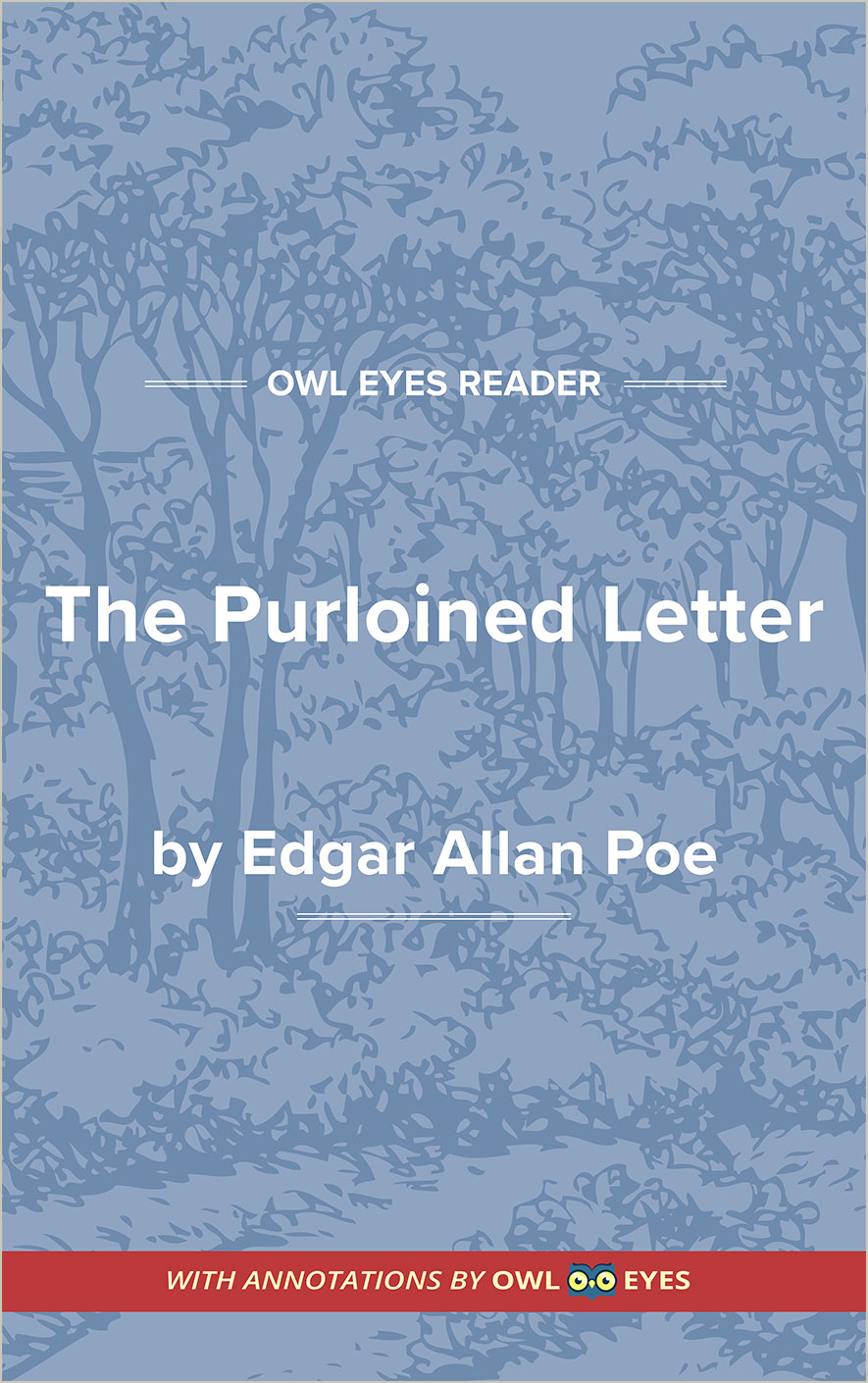 Annotated Full Text

Literary Period:

Gothic Romanticism

Publication Date:

1845

Flesch-Kincaid Level:

10

Approx. Reading Time:

35 minutes
Short story writer, poet, and literary critic, Edgar Allan Poe is most noted for his gothic tales of terror that evoke feelings of shock and horror. Besides writing compelling horror stories, however, he also created the genre of detective story in which crimes are solved through ratiocination, the process of reaching conclusions through logic and reason. Poe's detective, Auguste Dupin, is the protagonist in "The Purloined Letter," published in 1845, and in "The Murders in the Rue Morgue" and "The Mystery of Marie Rogêt." Sir Arthur Conan Doyle's fictional detective, Sherlock Holmes, is based on the character of Dupin.
Annotated Full Text

Literary Period:

Gothic Romanticism

Publication Date:

1845

Flesch-Kincaid Level:

10

Approx. Reading Time:

35 minutes