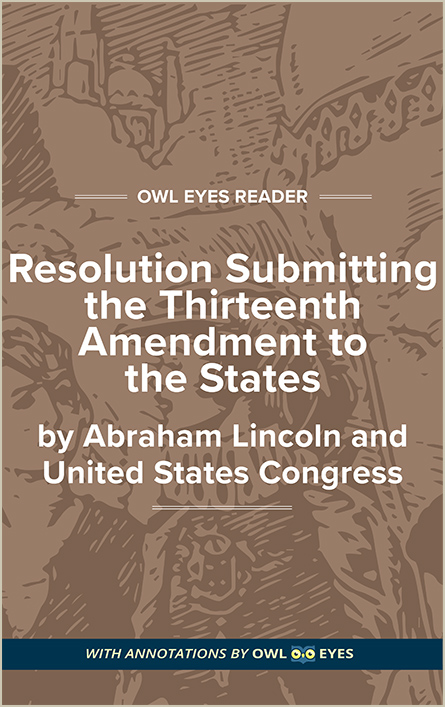 Historical Context

in

Resolution Submitting the Thirteenth Amendment to the States
American Reconstruction: The aftermath of the American Civil War is known as Reconstruction, a period of time (1865–1877) focused on rebuilding and reintegrating the rebel Southern states into the Union. The country saw several notable pieces of legislation enacted during this time, notably the Thirteenth, Fourteenth, and Fifteenth Amendments to the Constitution, as well as the Freedmen's Bureau Bill and the Civil Rights Act of 1866.
Three-Fifths Compromise, Emancipation, and the Need for Permanence: President Lincoln and like-minded members of Congress knew that the Emancipation Proclamation was not a permanent solution to ending slavery. Since slavery had been codified in the US Constitution through the "Three-Fifths Compromise," Lincoln worried that the Emancipation Proclamation would be overturned through the court system. This prompted Republican lawmakers to permanently outlaw slavery through an amendment to the Constitution.
Historical Context Examples in Resolution Submitting the Thirteenth Amendment to the States: