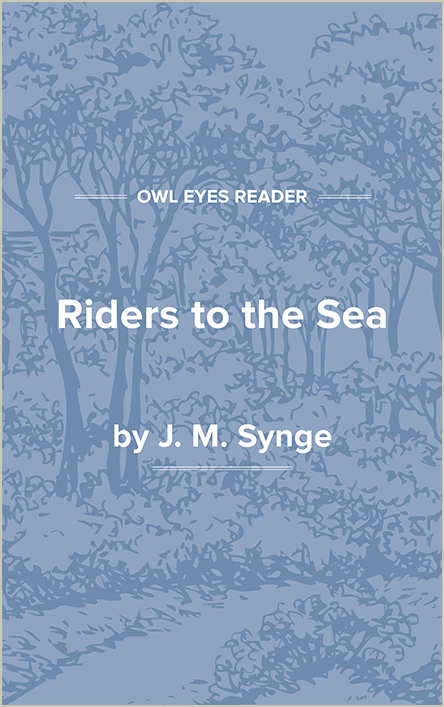 Edmund John Millington Synge was born April 16, 1871, in Rathfarnham, County Dublin, the youngest of the five children of a comfortable Anglo-Irish Protestant family. His schooling was mostly private until, at the age of seventeen, he entered Trinity College, Dublin, where he won prizes in Irish and Hebrew even though he put most of his energy into the study of the piano, violin, and flute. During his youth, he developed a strong reaction to his mother's religiosity and an enthusiasm for the antiquities and natural beauty of the Irish countryside. He went to Germany in 1893 to study music but the following year abandoned his plans to move to Paris and attend lectures in European language and literature at the Sorbonne. Instead, he traveled through Germany, Italy, and France between 1894 and 1896. He wrote some poetry and dramatic fragments, gave lessons in English, and studied French and Italian, returning during the summers to Dublin, where he furthered his interests in the Irish language and Irish antiquities.
In December, 1896, Yeats encountered Synge in Paris and discerned a literary talent in search of a subject. He advised Synge to go to the Aran Islands off the Atlantic coast of Ireland, where the people spoke Irish and still led lives free of modern convention. Synge complied, and for a portion of each summer from 1898 to 1902, he lived among the fisherfolk and recorded his observations with notebook and camera. He continued to write dramatic sketches and literary reviews and edited his notes under the title The Aran Islands (1907). His first plays, When the Moon Has Set, written in prose, and A Vernal Play and Luasnad, Capa, and Laine, written in verse—although apprenticeship works—exhibit fragmentary characteristics of his mature work. This maturity came rapidly, for during the summer of 1902, he wrote Riders to the Sea and In the Shadow of the Glen and began The Tinker's Wedding. Riders to the Sea was the first of Synge's plays to be published (October, 1903), but In the Shadow of the Glen was the first to be produced on the stage—by the Irish National Theatre Society (October, 1903). An acrimonious public debate over the play's depiction of Irish life followed this production, a debate to which its author contributed little. When Riders to the Sea was produced, Synge's reputation improved, especially following the London presentation of the two plays in March, 1904.
When the Abbey Theatre opened in December of 1904, Synge was appointed literary adviser and later director, along...
(The entire page is 628 words.)
Owl Eyes subscribers get unlimited access to our expert annotations, analyses, and study guides on your favorite texts. Master the classics for less than $5/month!