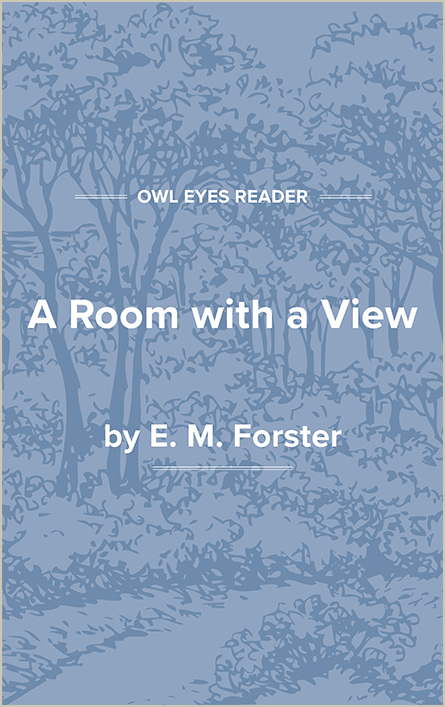 Flesch-Kincaid Level:

5

Approx. Reading Time:

5 hours and 34 minutes
Widely considered to be E.M. Forster's best work, A Room with a View has been adapted into plays, films, and a four-part radio series for BBC. The story is a romance and scathing critique of British society at the turn of the twentieth century and capitalizes on the entertainment found in observing human society, a concept popularized by Jane Austen's works. The novel opens at a pension in Italy and centers around Lucy Honeychurch, a young Englishwoman, and Charlotte Bartlett, her chaperone and cousin. In search of the eponymous room with a view, the two women meet Mr. Emerson and George Emerson, a father-son duo, also from England. The two parties switch rooms, and this action unwittingly catalyzes an epic chain of events which call into question themes of passion, social convention, and human nature.
Flesch-Kincaid Level:

5

Approx. Reading Time:

5 hours and 34 minutes