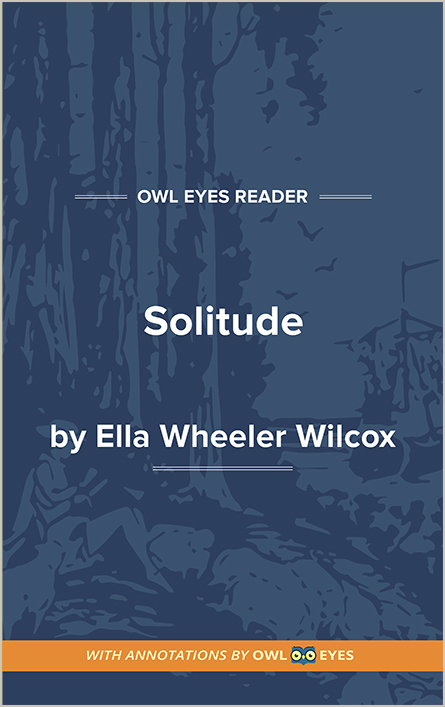 Standing before a firing squad, Colonel Aureliano Buendía remembers the day that his father, José Arcadio Buendía, had taken him to see ice for the first time. This had taken place in the early years of Macondo, the town that the elder Buendía, his wife Úrsula, and others had founded after José Arcadio and Úrsula had sought to escape the ghost of a man who José Arcadio had killed. The dead man had accused José Arcadio of impotence, when the real reason that the Buendías had avoided sex for so long after marriage was that they were afraid of producing a child with a pig's tail, something that had already happened between their two "inbred" families.
Soon after the founding of Macondo, gypsies begin to visit the town with incredible inventions, the wonder of which ignites the scientific curiosity of José Arcadio. Through these visits the Buendías meet Melquíades, a wise and magical gypsy and author of a mysterious manuscript. On one particular visit by the gypsies, right after the town learns of Melquíades's death in a far-off land, José Arcadio Buendía and his sons are introduced to ice, which the elder Buendía calls "the great invention of our time."
José Arcadio and Úrsula Buendía have two sons, Aureliano and José Arcadio, and two daughters, Amaranta and Rebeca, the latter of whom they had adopted after she had shown up on their doorstep, orphaned and with her parents' bones in a canvas sack. The two sons both father illegitimate children by Pilar Ternera, and the older son, José Arcadio, soon runs off with the gypsies. An insomnia plague attacks the town and brings with it a temporary but severe loss of memory. Melquíades, who has died "but could not bear the solitude," returns to Macondo. A conservative magistrate, the peaceful town's first, settles in shortly thereafter.
An Italian dance teacher, Pietro Crespi, arrives to tune the pianola and to teach the Buendía girls the latest steps. He begins to court Rebeca, which touches off a lifelong jealousy and bitterness in Amaranta. Meanwhile, Melquíades continues to be a presence (as would his manuscript) in the Buendía house. José Arcadio (the elder) attempts to photograph God, begins having visits from the ghost of Prudencio Aguilar (the man he killed years before), starts speaking a strange language (later identified as Latin), and is tethered to a chestnut tree in the backyard. Aureliano falls in love with and marries Remedios, the magistrate's barely pubescent daughter, who dies, pregnant with twins, just days before Rebeca's scheduled marriage to Pietro Crespi.
José Arcadio (the son) returns, enormous and tattooed, and marries his adopted sister (Rebeca), and Pietro Crespi turns his affections to Amaranta. Aureliano becomes Colonel Aureliano Buendía and leads an uprising against the conservatives. He leads thirty-two uprisings and all end in failure before an embittered Aureliano returns home to live out his days making little fish of gold, melting them down, and making them again, over and over. He also fathers seventeen illegitimate sons with seventeen different women. While Aureliano is off fighting the government, Amaranta rejects Pietro Crespi, who then commits suicide. Brother José Arcadio is killed mysteriously, his blood flowing in a stream from his house across town to the Buendía house, José Arcadio (the father) dies, initiating a rain of yellow flowers from the sky, and Arcadio (José Arcadio's illegitimate son) becomes the town dictator and is executed. This is not before, however, he and wife Santa Sofía de la Piedad have three children: twin sons Aureliano Segundo and José Arcadio Segundo (whose identities are accidentally switched), and one daughter, Remedios the Beauty.
Aureliano Segundo spends most of his time with Petra Cotes, but he marries Fernanda del Carpio, who will never quite fit in with the Buendías, and with whom Aureliano Segundo, too, has three children: José Arcadio, who is sent to...
(The entire page is 1,093 words.)
Owl Eyes subscribers get unlimited access to our expert annotations, analyses, and study guides on your favorite texts. Master the classics for less than $5/month!