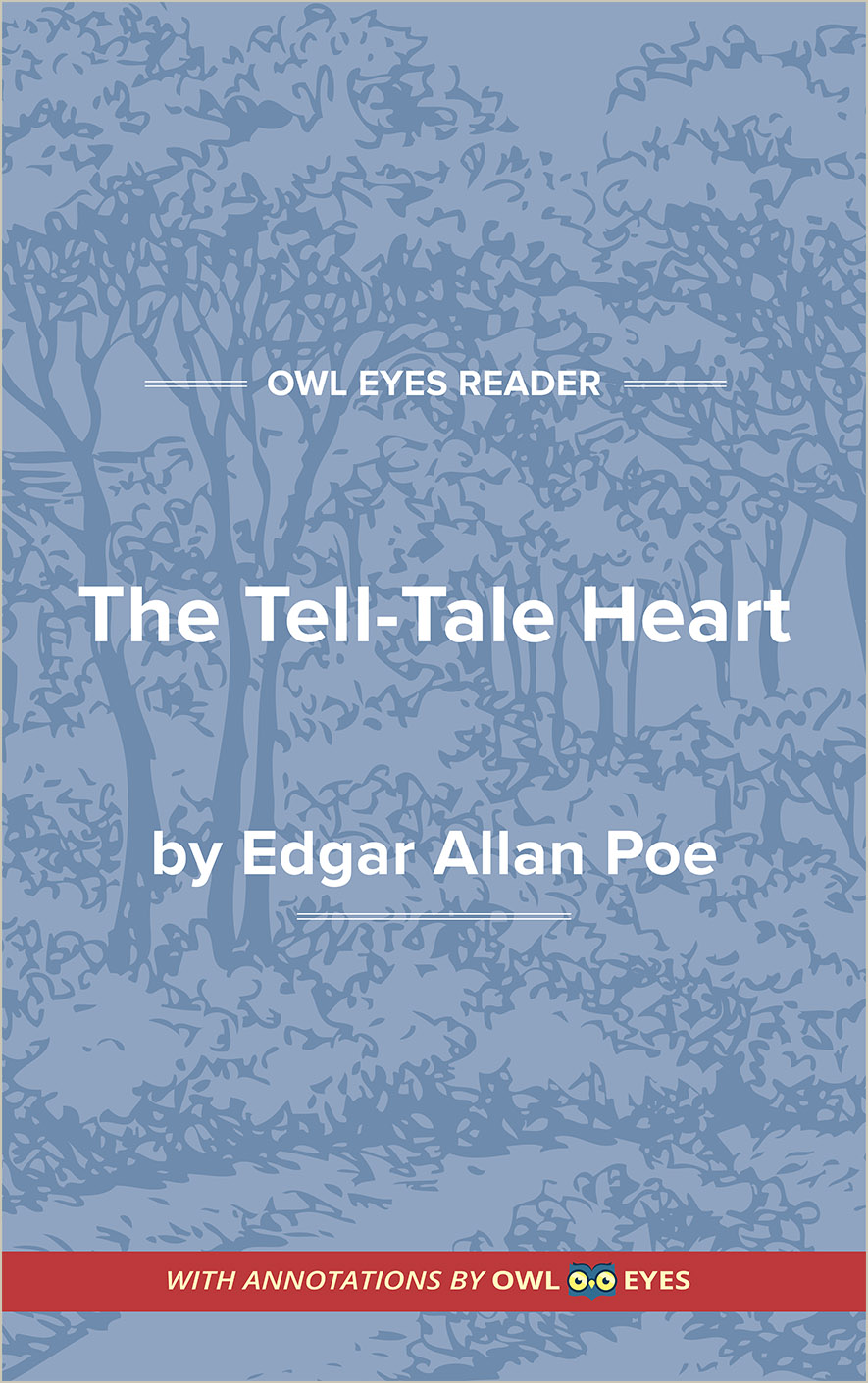 Annotated Full Text

Literary Period:

Gothic

Publication Date:

1843

Flesch-Kincaid Level:

5

Approx. Reading Time:

10 minutes
First published in 1843 in The Pioneer, "The Tell-Tale Heart" features many of the signature elements of an Edgar Allan Poe short story: a dark gothic setting, an unhinged narrator, and a tense plot. The unity of these elements creates an emotional response in readers that is further elicited through tone, word choice, conflict, etc. The tale begins in the middle of the narrative as Poe's unnamed narrator begins explaining himself to an undisclosed audience, creating a conspiratorial, confessional tone that pulls readers in. Poe's narrator describes the steps he took to murder a helpless old man, driven only by his hatred of the old man's eye. The sentences are choppy, the frequent repetition and self-interruption indicative of the narrator's unhinged mental condition. As the methods of the crime are revealed, readers enter into a study in madness, witnessing the narrator's hallucinations and ultimately encountering his delusions firsthand when he reveals the body beneath the floorboards.
Annotated Full Text

Literary Period:

Gothic

Publication Date:

1843

Flesch-Kincaid Level:

5

Approx. Reading Time:

10 minutes