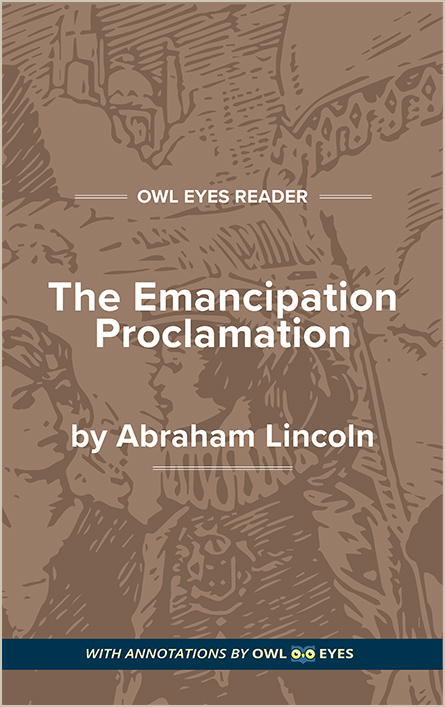 Rhetorical Devices

in

The Emancipation Proclamation
Lincoln's Appeals: Because of the enormous changes Lincoln hopes to enact through the proclamation, he makes a series of appeals to various groups. Lincoln appeals to those who would doubt the validity and loyalty of the current Union states. He appeals to the forces of the Union Army to protect the freedom of the newly emancipated slaves and to allow them to serve. Finally, he appeals to the slaves themselves to remain peaceful.
Lincoln's Claim to Authority: Lincoln issued the Emancipation Proclamation under unusual circumstances. The full abolishment of slavery could only occur through an act of Congress, given that slavery was protected under the Constitution. Lincoln found a temporary means to emancipate the slaves, however. By enacting his powers as commander in chief of the armed forces during a time of war, Lincoln was able to free the slaves as a wartime measure. Knowing that the legitimacy of the proclamation would be questioned, Lincoln clarifies and emphasizes his authority in the proclamation.
Lincoln's Offer to the Confederacy: In his preliminary version of the Emancipation Proclamation, Lincoln offers the Confederacy the chance to submit and peacefully rejoin the Union. The offer requires the Confederate states to give up slavery, however. Lincoln gives his offer added emphasis by warning that slavery will be abolished by the beginning of 1863, regardless of whether the Confederacy submits or not.
Rhetorical Devices Examples in The Emancipation Proclamation: