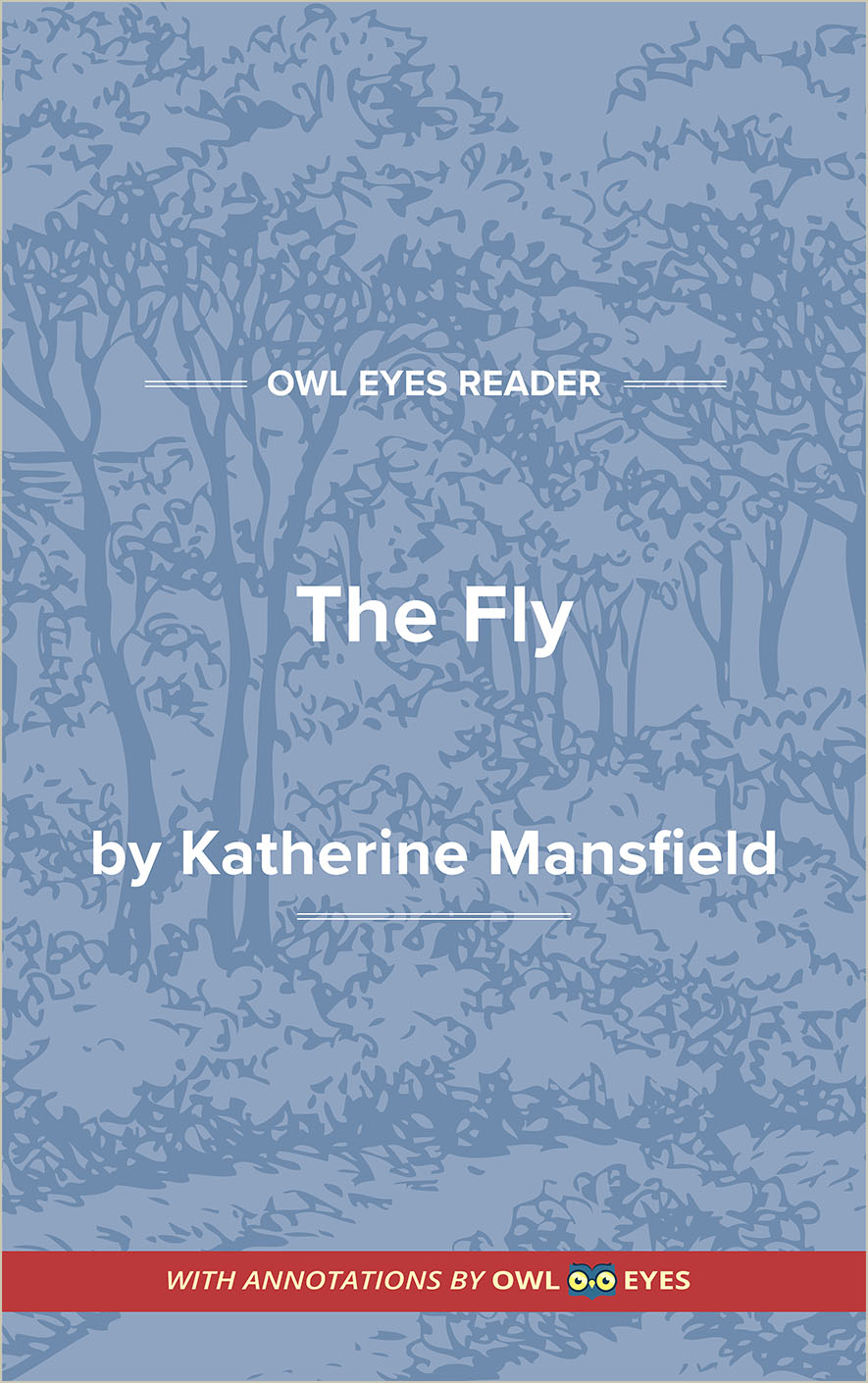 Annotated Full Text

Literary Period:

Modern

Publication Date:

1922

Flesch-Kincaid Level:

8

Approx. Reading Time:

11 minutes
"The Fly," written in February 1922, primarily concerns the loss of a young British soldier in World War I and the effects of his death on his father. The story was published the following month in The Nation and Athenaeum. In 1923, after Mansfield's death at 34, "The Fly" was published in The Doves' Nest and Other Stories, a collection of her most recent short stories. Born in Wellington, New Zealand, in 1888, Katherine Mansfield moved to England at the age of 19 to pursue a career as a writer. Writing literary sketches led to crafting remarkable short stories, for which she is best known. Noted for their compression and understatement in examining complex emotions and developing profound themes, Mansfield's short stories greatly influenced the shape of the short story in 20th-century literature.
Annotated Full Text

Literary Period:

Modern

Publication Date:

1922

Flesch-Kincaid Level:

8

Approx. Reading Time:

11 minutes