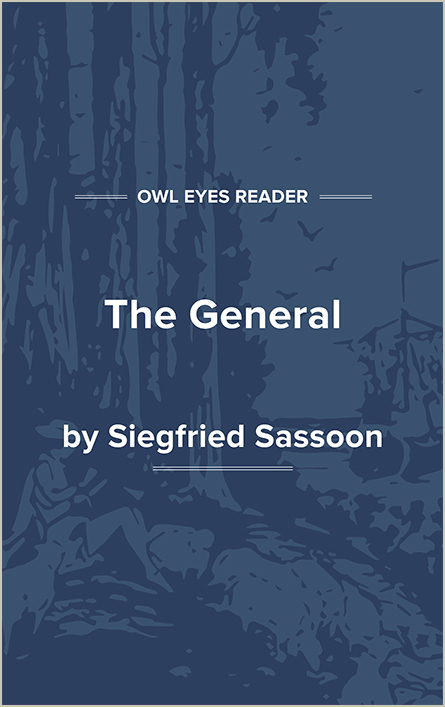 Flesch-Kincaid Level:

5

Approx. Reading Time:

0 minutes
'Good-morning; good-morning!' the General said  When we met him last week on our way to the line.  Now the soldiers he smiled at are most of 'em dead,  And we're cursing his staff for incompetent swine.  'He's a cheery old card,' grunted Harry to JackAs they slogged up to Arras with rifle and...
Flesch-Kincaid Level:

5

Approx. Reading Time:

0 minutes