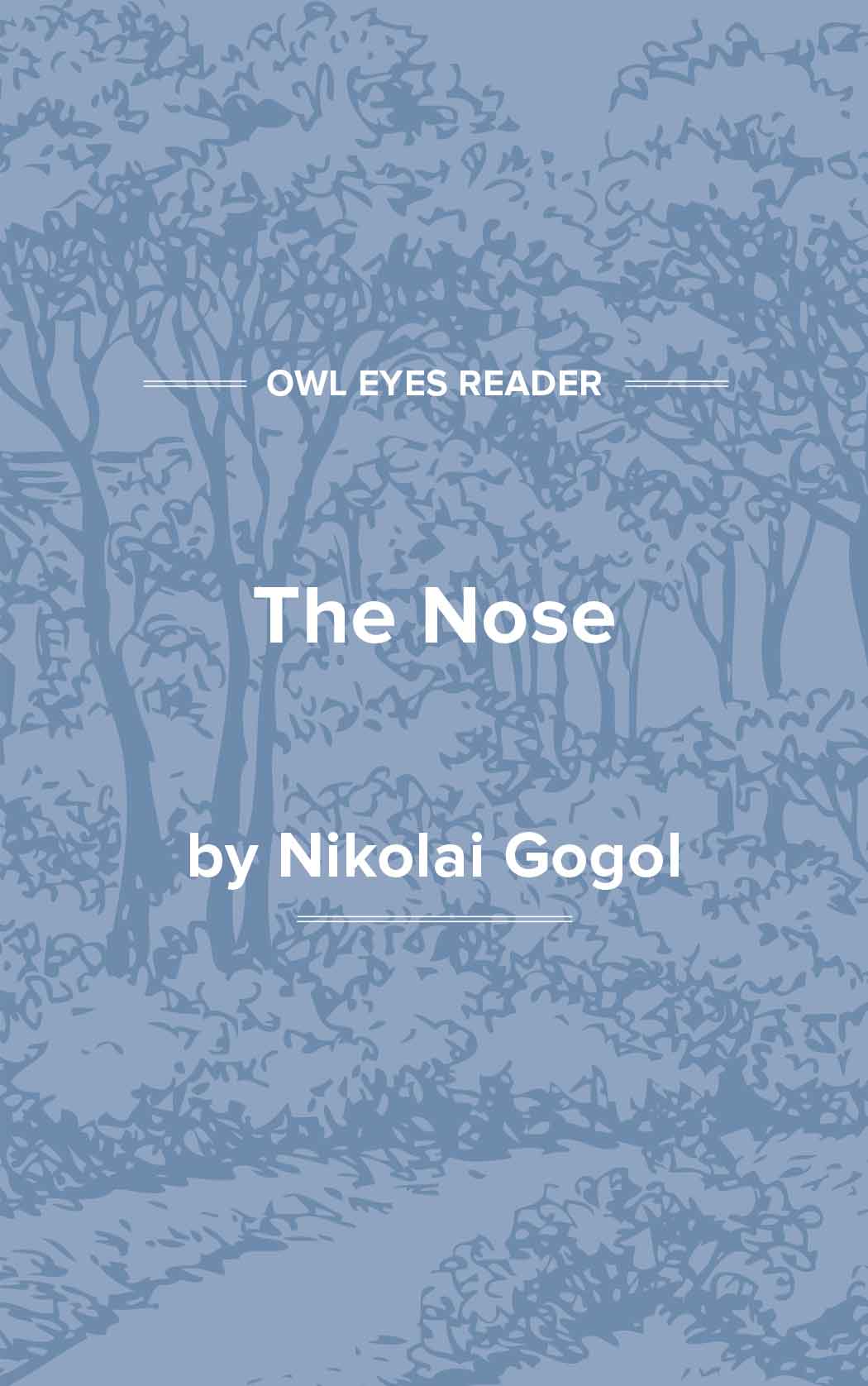 Flesch-Kincaid Level:

8

Approx. Reading Time:

45 minutes
On the 25th March, 18—, a very strange occurrence took place in St Petersburg. On the Ascension Avenue there lived a barber of the name of Ivan Jakovlevitch. He had lost his family name, and on his sign-board, on which was depicted the head of a gentleman with one cheek soaped, the only inscripti...
Flesch-Kincaid Level:

8

Approx. Reading Time:

45 minutes