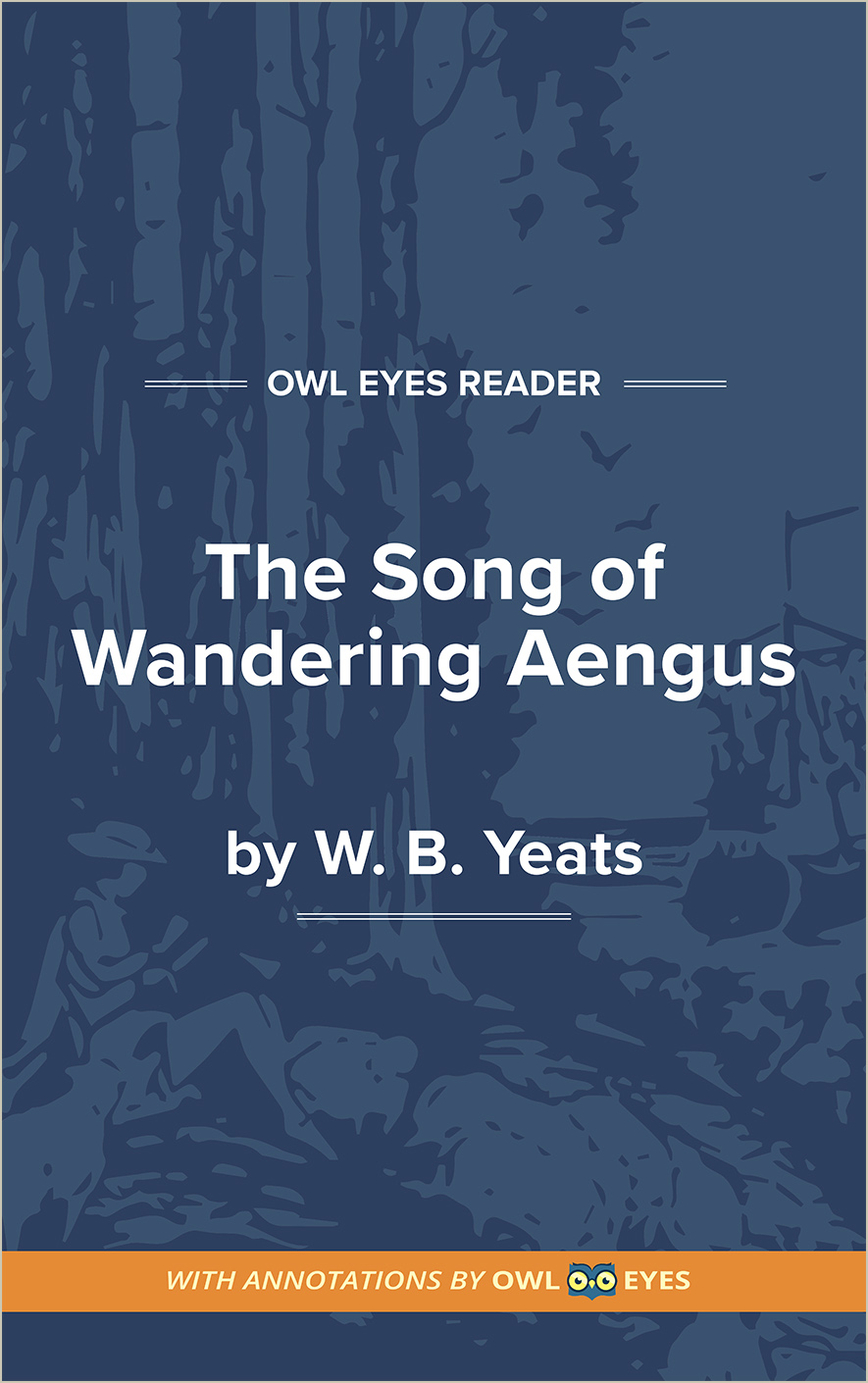 Literary Devices

in

The Song of Wandering Aengus
Poetic Form, Rhyme, and Meter: "The Song of Wandering Aengus" consists of three eight-line stanzas, each of which follows an ABABCDCD rhyme scheme. The rhyme scheme and tetrameter—four stresses, or beats, per line—lend the poem the tone of a ballad. Such a tone is fitting, for the poem, like many ballads, is concerned with a lover's pursuit. One rhyme effect worth noting is the slant rhyme, an imperfect end rhyme that Yeats so mastered that it is often known as the Yeatsian rhyme.
Metaphor, Simile, and Symbol: Throughout "The Song of Wandering Aengus," Yeats uses metaphors, similes, and symbols to deepen the resonance of the poem's language and images. It is clear early on in the poem that the images and stories are purveyed through metaphor. The early image of a fire in the the speaker's head attunes us to the poem's metaphor-rich atmosphere.
Literary Devices Examples in The Song of Wandering Aengus: