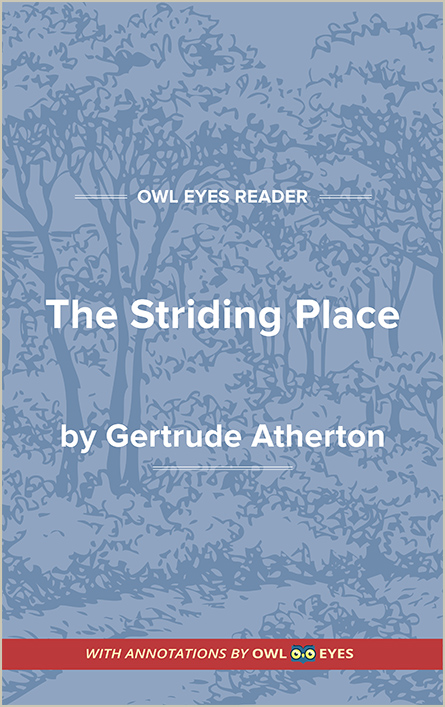 Annotated Full Text

Literary Period:

Gothic

Publication Date:

1896

Flesch-Kincaid Level:

9

Approx. Reading Time:

11 minutes
During a pleasant August in the countryside of Yorkshire, a group of aristocrats enjoy a leisurely vacation at the start of the bird-hunting season. One night, a young man named Wyatt Gifford wanders off alone into the wilderness and disappears. His friend Weigall heads into the woods to investigate the disappearance. When Weigall arrives at a rapid section of the River Wharfe known as "The Strid," he senses ghostly presences all around him. He suddenly spies in the rushing current a remarkable vision: a pale hand reaching up out of the water. Written in 1896, Gertrude Atherton's "The Striding place" is both an intriguing meditation on the soul's destiny after death as well as a chilling ghost story. Most chilling of all, perhaps, is that Atherton based the story on the real history of human fatalities at the Strid, a place that continues to take lives.
Annotated Full Text

Literary Period:

Gothic

Publication Date:

1896

Flesch-Kincaid Level:

9

Approx. Reading Time:

11 minutes