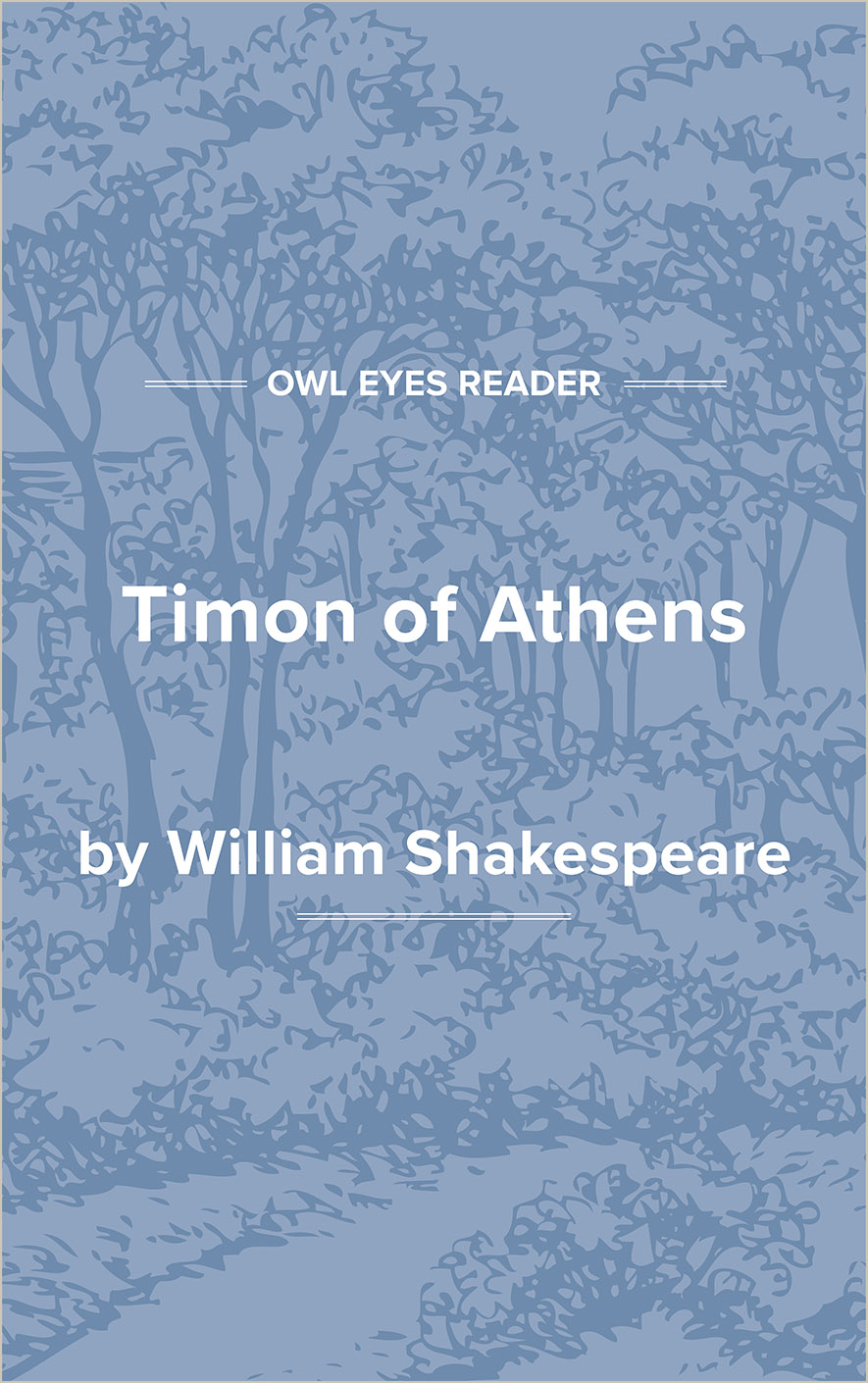 Flesch-Kincaid Level:

4

Approx. Reading Time:

1 hour and 38 minutes
Act I.
Scene I.--Athens. A Hall in TIMON'S House

[Enter Poet, Painter, Jeweller, Merchant, and Others, at several

doors.]

POET.

Good day, sir.

PAINTER.

I am glad you're well.

POET.

I have not seen you long. How goes the world?

PAINTER.

It wears, sir, as it grows.

POET.

Ay, that's well known;

But what particular rarity? what strange,

Which manifold record not matches? See,

Magic of bounty! all these spirits thy power

Hath conjur'd to attend! I know the merchant.
Flesch-Kincaid Level:

4

Approx. Reading Time:

1 hour and 38 minutes