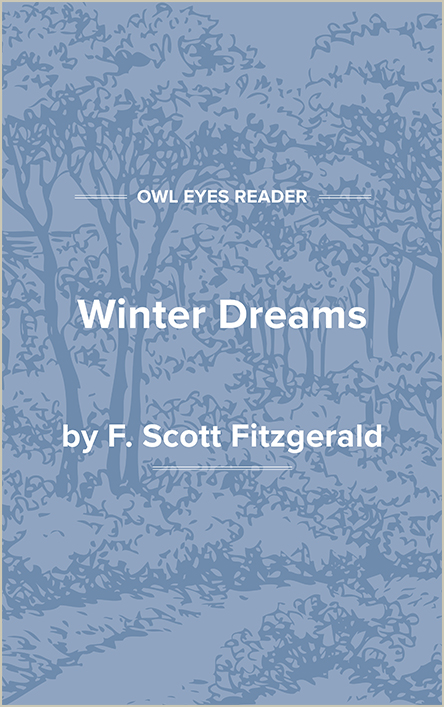 Publication Date:

1922

Flesch-Kincaid Level:

7

Approx. Reading Time:

42 minutes
This story first appeared in the December edition of Metropolitan Magazine in 1922. It was later collected in the volume All the Sad Young Men in 1926. SOME OF THE CADDIES were poor as sin and lived in one-room houses with a neurasthenic cow in the front yard, but Dexter Green's father owned the sec...
Publication Date:

1922

Flesch-Kincaid Level:

7

Approx. Reading Time:

42 minutes