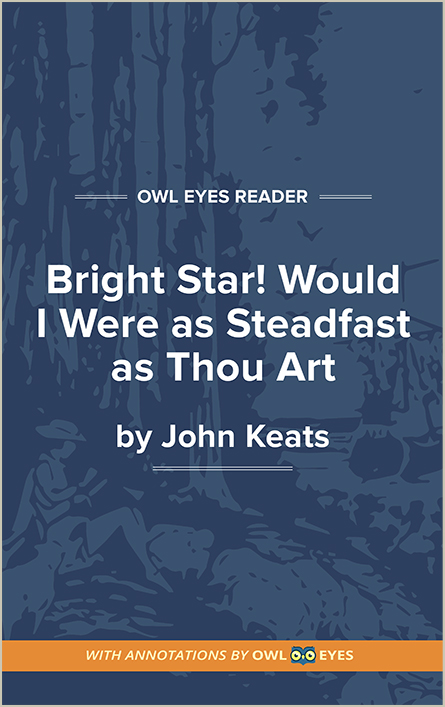 Allusion

in

Bright Star! Would I Were Steadfast as Thou Art
The North Star: Though Keats does not specifically name the North Star, the Pole Star, or Polaris—all names for the same star—it is likely that the titular "Bright Star!" is an allusion to the North Star. Keats praises the star for being "still steadfast, still unchangeable"; these are attributes of the North Star. With its apparently fixed position in the heavens, the North Star has been a navigational touchstone for sailor and travellers for millennia.
Christian Hermeticism: One of the central metaphors of the poem draws on the traditions of Christian Hermeticism. When the speaker refers to the star as a "sleepless Eremite," he envisions the star as a lone hermit, isolated high in the heavens in a search for wisdom.
Allusion Examples in Bright Star! Would I Were Steadfast as Thou Art: