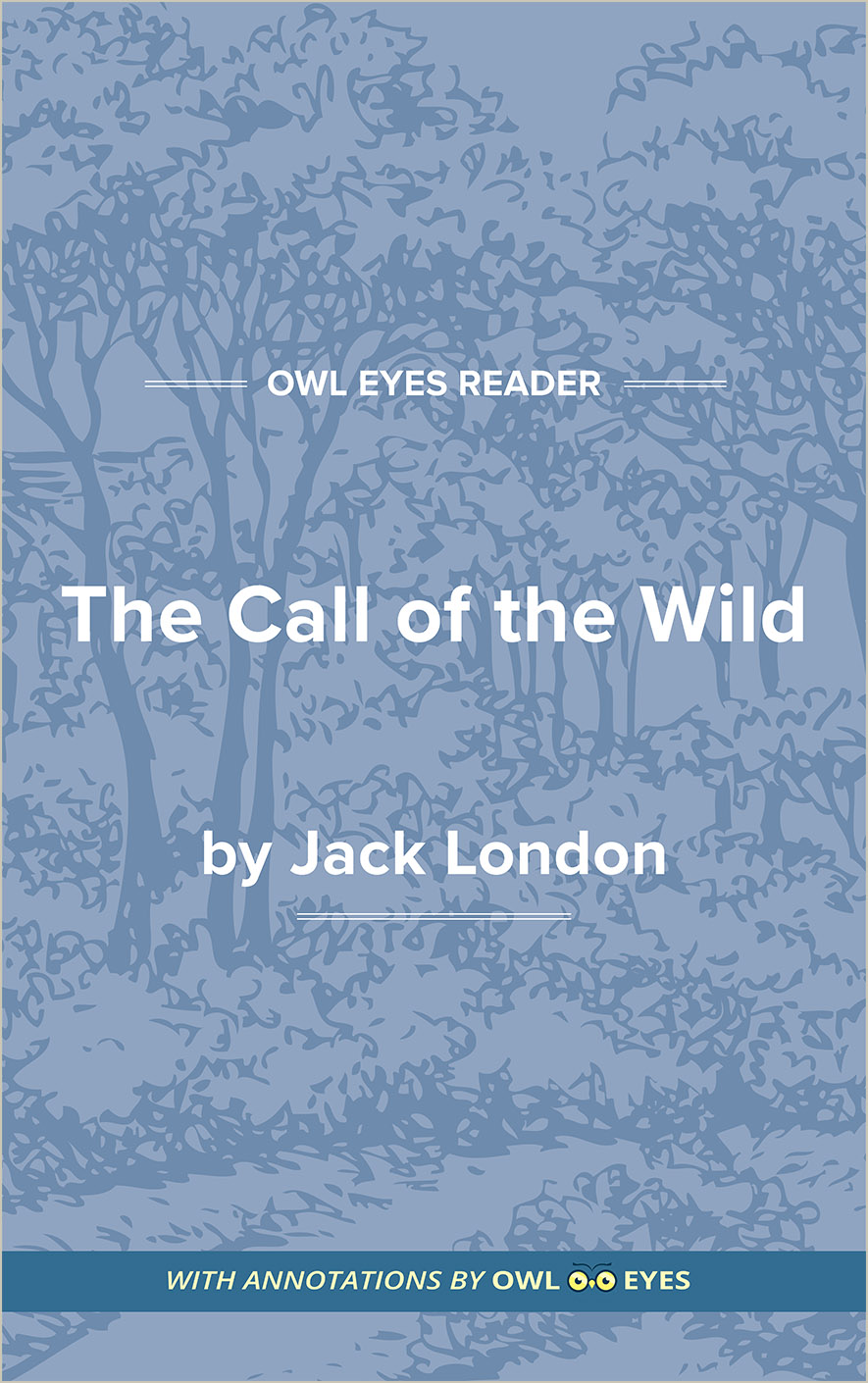 Historical Context

in

The Call of the Wild
Since Jack London sold the manuscript for The Call of the Wild to MacMillan in 1903, it has never been out of print. The story follows a dog, Buck, as he is taken from a comfortable California life to the cold wilds of the Klondike during the 1896–1899 Gold Rush. London himself made the trek to Alaska as a prospector, but he was one of the many who left without striking it rich. Buck was inspired by the dog of two brothers London befriended while in Alaska. Although London would write other books with canine main characters, such as White Fang, and wrote about other areas than Alaska (including California, Mexico, and Hawaii), he remains most associated with this short novel. It presents vividly and compactly his ideas about relationships between personalities and places, cruelty and bravery, and the spirit of adventure. These ideas mixed London's own reading of works by John Milton, Friedrich Nietzsche, and Charles Darwin, among others. Many of these ideas were circulating among London's contemporaries including Frank Norris and Theodore Dreiser, now often referred to as literary Naturalists. All of these writers drew inspiration from the reputation of the American West as a wild setting, but London was the one who would most memorably extend the West's dynamics of opportunity, risk, and violence up in the Alaskan territories.
Klondike Gold Rush: Over a period of approximately four years between 1886–1899, about 100,000 people traveled to the Canadian Klondike area, which lies to the east of Alaska. This migration was triggered by the discovery of gold in the region in 1868. To get around the snowy region, many prospectors used dog sleds. Though some would become massively wealthy from gold deposits, the vast majority would wind up finding nothing or dying in the extreme conditions. The Call of the Wild is set during the height of the Gold Rush, when many are still journeying through the harsh environment seeking the promise of gold and wealth.
Historical Context Examples in The Call of the Wild: