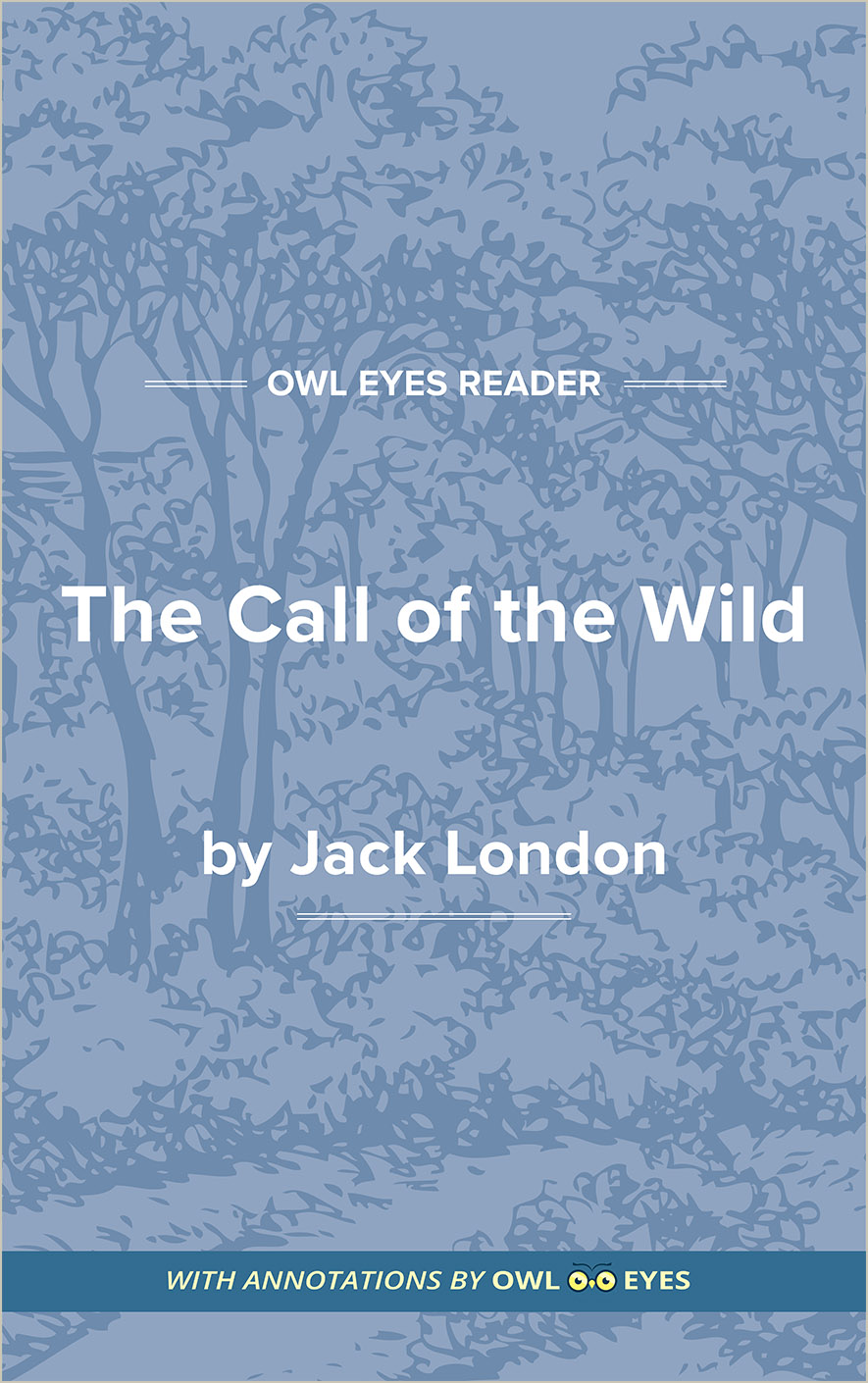 Themes

in

The Call of the Wild
Comfort of Civilization vs. The Wild's Rewards: Throughout the novel, Buck morphs from a strong-yet-pampered pet to a vicious, domineering, wolfish pack leader. The life of civilization is easy but not without rules, such as to never attack a human being. Likewise, though the wild offers its own, often bloody, challenges, there is a natural order to its punishments and rewards—first exemplified in Buck's painfully learning the way of "club and fang," which is so unlike the civilized world in which he's grown up. There, the strongest set the rules, rather than the moral. Buck eventually understands the rules of the wild and justly thrives. Because he becomes both the physically strongest and strategically makes allies against Spitz, he is rewarded with the position of lead dog. Those who, unlike Buck, don't understand the wild's rules—such as Mercedes, Hal, and Charles, with their too-heavy sled—are accordingly punished. Though Buck retains some connection to civilization at the end of the novel when he returns each year to visit Thorton's grave—a man who understood the rules of both civilization and the wild—he trades the security of the human world for one where he can dominate, a master of the wilderness. Ultimately, the wild's pull on him is greater than that of civility.
The Pulls of Ancestral Memory: Buck's ancestral memory affects him in two ways: his recent ancestors' cushy, civilized lives make Buck's transition back to the wild more difficult, but Buck's even further, wolfish ancestors compel him to return to their primitive way of life. Initially, Buck is horrified by Curly's death, uncomprehending the savagery of the spectacle because his life with Judge Miller didn't involve violence. Compared to other sled dogs, who have been bred for the harsh climate of the Yukon, Buck is unprepared for its challenges. For example, Buck initially requires boots for his paws, as they are not as tough as the other dogs'. However, after abandoning the old morals of civilization, Buck kills a number of humans, wolves, and dogs, though not without purpose. He rediscovers, instinctively, what his ancestors once knew.
Mastery and Servitude as Innate Traits: Throughout the novel, it is clear that some beings are more competent than others. This competence is not only learned through experience but also achieved through natural ability. London seems to subscribe to the Nietzschean idea that some are born leaders, with the ability to thrive even in the roughest of conditions, whereas others are born servants, unable to rise above their limitations. Buck, the protagonist, is born a leader and is able to subject lesser beings to his will. This can be seen, for example, in Buck's triumph over Spitz. Others, like Mercedes, Hal, and Charles, are not naturally gifted, and pay for their weakness with their lives.
Themes Examples in The Call of the Wild: