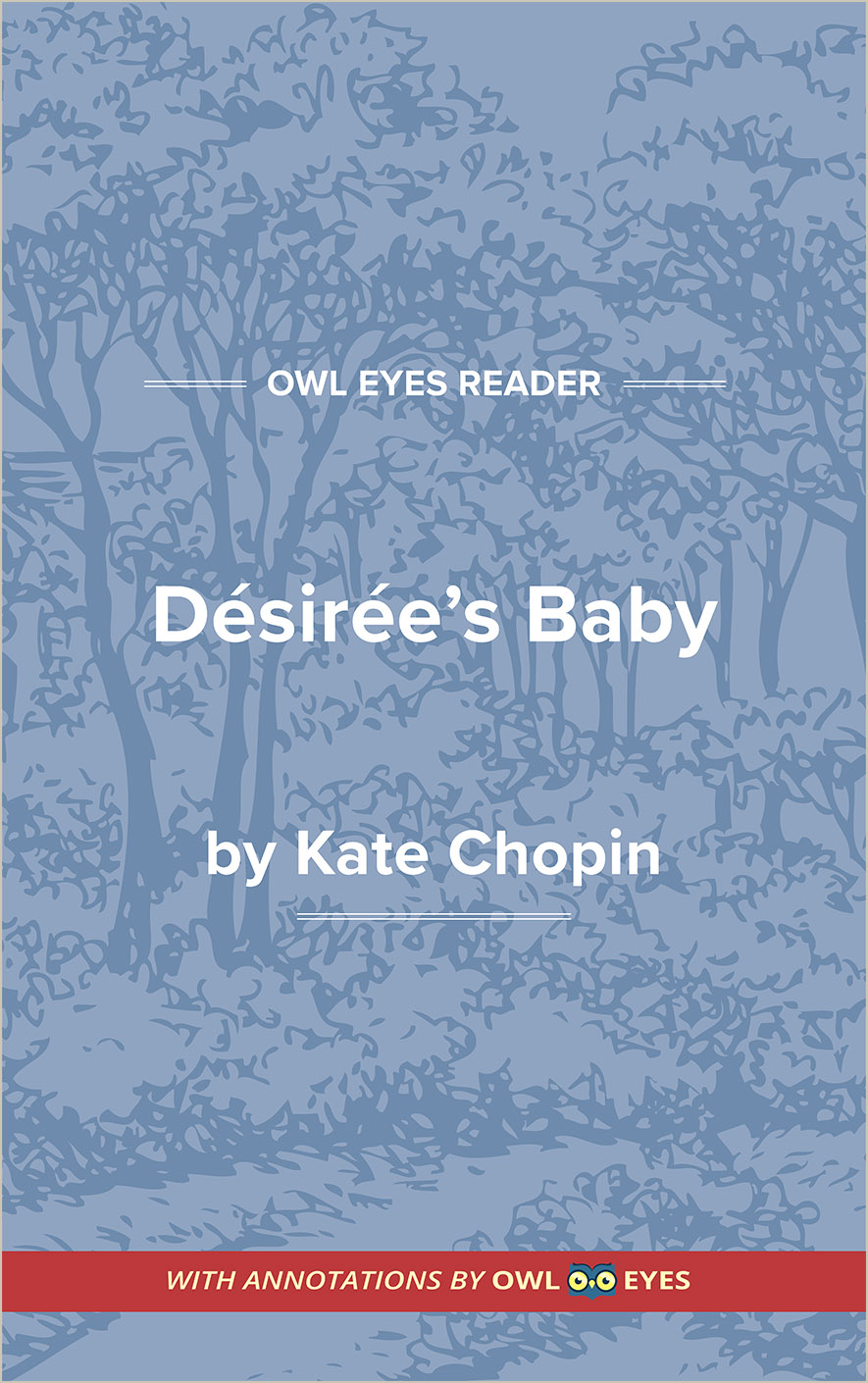 Annotated Full Text

Literary Period:

Regionalism

Publication Date:

1893

Flesch-Kincaid Level:

6

Approx. Reading Time:

10 minutes
Kate Chopin's short 1892 story "Désirée's Baby" explores the racism and sexism prevalent in mid 19th-century Louisiana by examining the relationships between husband and wife, parent and child. The story centers around Désirée, a young woman who was adopted into a wealthy Louisiana family and who eventually marries a wealthy Louisiana plantation owner. When Désirée and Armand have a child together and the child's skin color calls into question its parentage, the couple's marriage crumbles, as does the thin sheen of Southern respectability that had gilded their lives. The deeply ingrained cruelty of this patriarchal, white, slave-owning society rears its ugly head more and more as the story unfolds. Chopin skillfully conveys the intersectionality of classism, sexism, and racism prevalent in the mid 19th-century South, as well as the consequences for those trapped within it.
Annotated Full Text

Literary Period:

Regionalism

Publication Date:

1893

Flesch-Kincaid Level:

6

Approx. Reading Time:

10 minutes