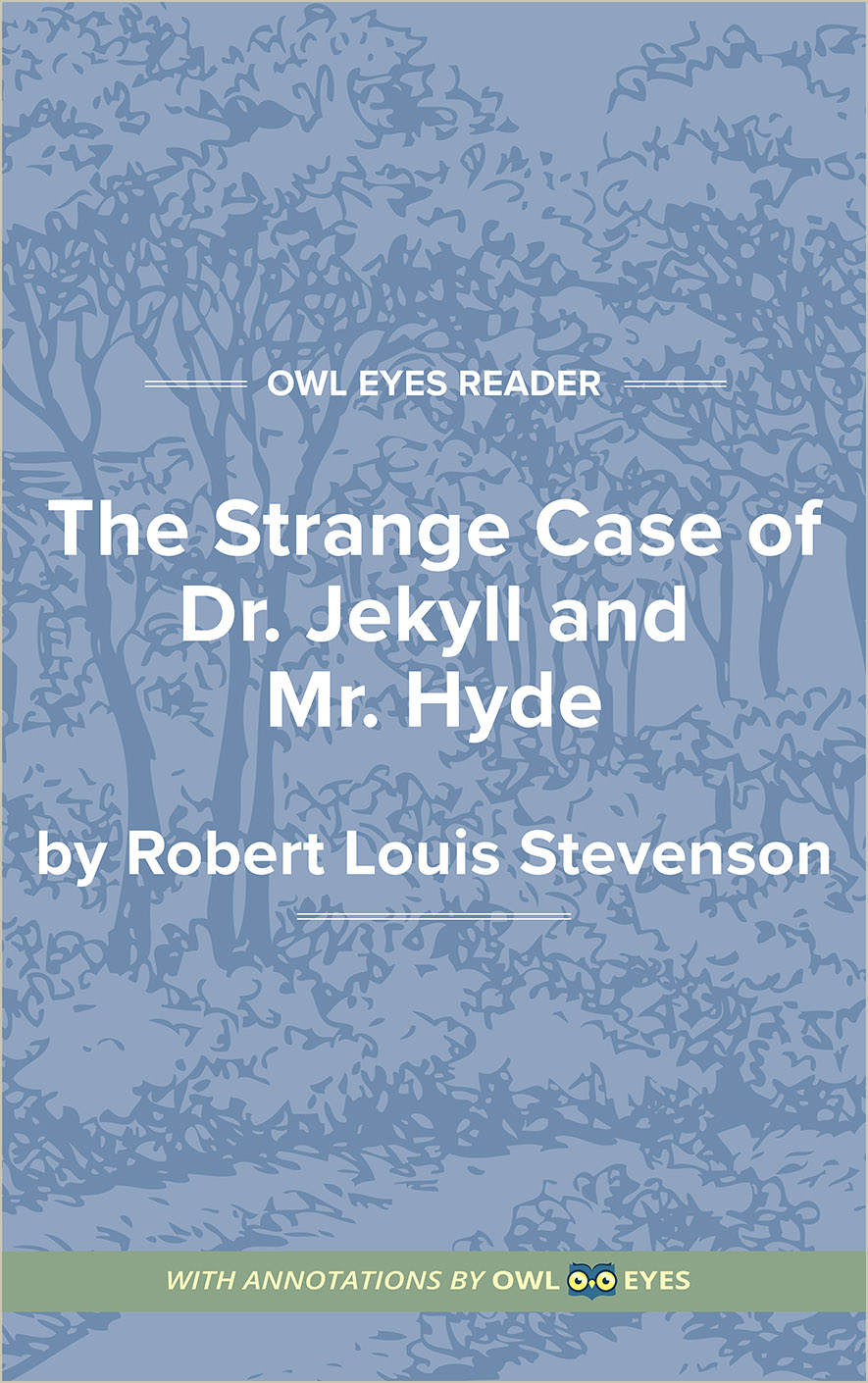 Character Analysis

in

The Strange Case of Dr. Jekyll and Mr. Hyde
Mr. Gabriel Utterson: Mr. Utterson is the novel's narrator, lawyer to Dr. Jekyll. He is loyal to his friends, and strives to get to the bottom of Jekyll and Hyde's relationship without ruining the reputation of the former. Through investigating the strange goings-on in London, Utterson serves as a stand-in for the reader and represents the ideal Victorian: he is temperate, concerned with the appearance of decorum, and values rationality.
Dr. Henry Jekyll: Dr. Henry Jekyll is a brilliant, exceptionally well-educated physician. Behind the mask of his stellar reputation, Jekyll is an eccentric, tortured person. In his free time he pursues his interest in the occult and mystical realms of scientific knowledge. Spurring on Jekyll's investigations are his internal moral struggles with the portions of himself which he deems evil. As the story progresses, these struggles begin to take over his life entirely.
Mr. Edward Hyde: Edward Hyde is a mysterious, dwarf-like man who haunts the streets of London by night, particularly the disreputable neighborhood of Soho. Mr. Hyde is everything a proper Victorian citizen strives not to be: violent, ugly, wicked, and lustful. As Mr. Utterson pursues his investigations, the riddle of Hyde's dark origins slowly comes to light.
Dr. Hastie Lanyon: Dr. Lanyon is a friend to both Utterson and Jekyll, as well as a successful physician in his own right. In many ways, Lanyon is a foil to Jekyll: he is a rationalist in the realm of the sciences and thus despises Jekyll's occult inclinations.
Character Analysis Examples in The Strange Case of Dr. Jekyll and Mr. Hyde: