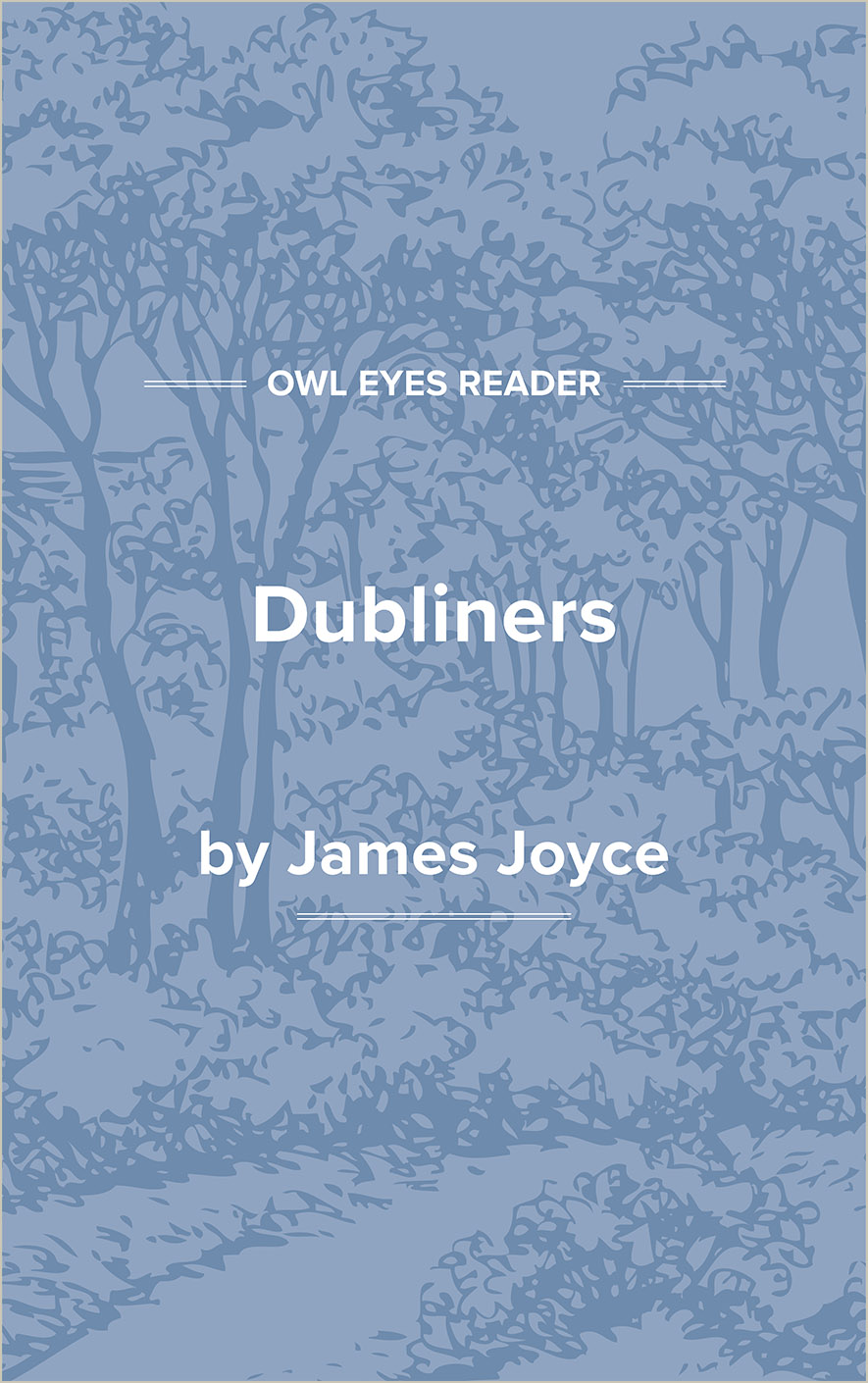 James Joyce, the preeminent experimental modernist, began Dubliners with a version of "The Sisters." A first-person narrative, it appeared in a 1904 issue of Irish Homestead under the pseudonym Stephen Daedalus. Thus the narrator was part of the story, its now mature protagonist. A character of the same name was already the protagonist of an autobiographical novel-in-progress, Stephen Hero, that ultimately became A Portrait of the Artist as a Young Man (1914-1915). Stephen Dedalus (why Joyce changed the spelling of the last name is uncertain) would also be a major character in Joyce's masterpiece, Ulysses (1922).
Stephen's namesake, Daedalus, the first artist of Greek mythology, is most famous for inventing human flight by combining mundane things—feathers, frames, wax, and knowledge about birds. Like the father of flight, "Stephen Daedalus" uses everyday life in his art, creating soaring insights. Joyce called such insights epiphanies, analogs of the epiphanic belief of New Testament Magi that the manger-housed infant of a Jewish newlywed was their God. Joyce no longer believed in the religious Epiphany but thought art should yield epiphanic insights using mundane facts and events.
Initially, he planned a dozen stories, arranged into four categories. Including a revision of "The Sisters," there would be three stories each, devoted to childhood, adolescence, mature life, and public life. By 1907, he had created a fifth category, married life. Stories on married life were inserted between the stories of adolescence and mature life. "The Sisters," first of the childhood stories, is about a boy's relationship with his teacher, Father Flynn, who just died. The boy's uncle and aunt, who are raising him, and their friend Cotter wonder what happened between the two. The uncle defends Flynn, suggesting that he had a "great wish" for the boy—presumably the priesthood—and the speculation seems to be corroborated by what the boy studied: Latin and priestly duties to the Eucharist and the confessional, in which sinners are absolved in absolute confidentiality. The boy is awed by those duties and, it is suggested, thinks Father Flynn wanted him in the order until he learns through the denials of Flynn's sisters that Flynn spilled sanctified wine, failing in his duty to the Eucharist, and was found paralyzed, helplessly laughing to himself in the confessional. These facts, which Flynn could not share because of a "too scrupulous" duty to the confessional, enable the boy to realize epiphanically that Father Flynn did not intend to awe and to attract but rather to awe and to dissuade him from becoming a priest.
"An Encounter" leads to its protagonist's realization that his attitude toward his fellows has been wanting. Searching for adventure, he and his classmate Mahoney ditch school. The Dillon boys do not join them, and the protagonist takes pleasure in imagining a disciplinarian caning one of them. When a perverse, scholarly old man who disdains common children confesses to the protagonist a delight in administering whippings, the protagonist recognizes a destructive parallel in himself. In "Penitent," he acknowledges the loyal Mahoney as a friend who does not deserve the disdain he felt for him.
"Araby" concludes the childhood group with an epiphanic story about love. The shy protagonist, infatuated with "Mangan's sister," is approached by her one day. She wonders whether he will be going to Araby, a bazaar. She would love to go, she says. When he asks why she cannot, she blames a retreat at her convent. Determined to buy her something, the protagonist goes to the bazaar alone and finds a saleswoman flirting with two men: She claims that she did not say something; they claim that she did. In that context, the love-smitten boy realizes that Mangan's sister had discretely offered to accompany him to the bazaar. Her covert offer would have allowed her to deny doing so if he had teased her...
(The entire page is 2,007 words.)
Owl Eyes subscribers get unlimited access to our expert annotations, analyses, and study guides on your favorite texts. Master the classics for less than $5/month!