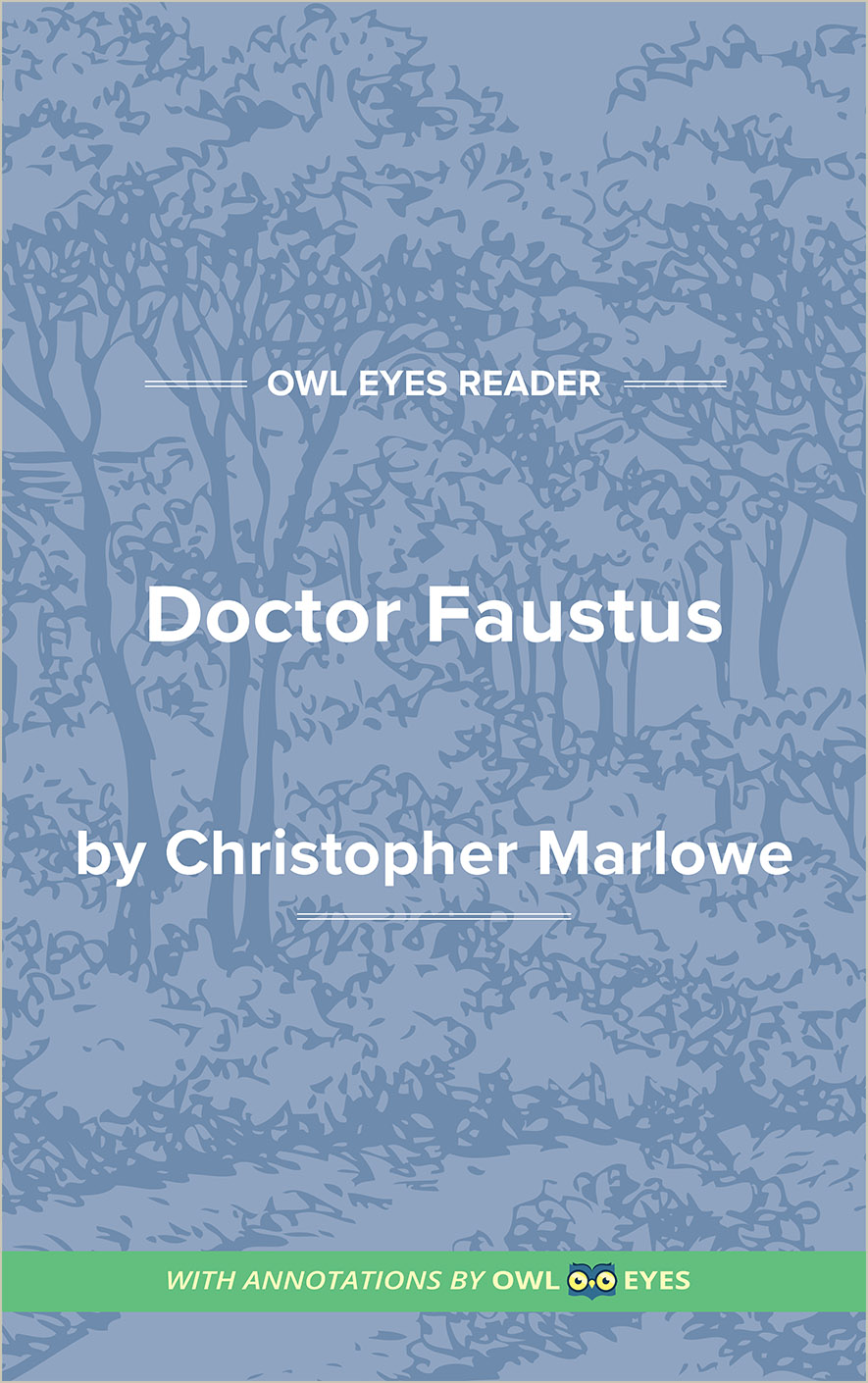 The major critical debate in Doctor Faustus concerns the title character's damnation, namely why Faustus sells his soul to the devil despite enormous evidence that hell exists, multiple warnings from Mephistophilis and other characters, and numerous opportunities to repent to God.
Predestination: One theory concerns the Calvinist belief in predestination, a theological principle that claimed all events in one's life were predetermined by God. In this belief, certain people were predestined for damnation while others were predestined for salvation. Contrary to Catholic theology, Protestant predestination believed that people could not impact their eternal afterlife by good works, repentance, or confession. Some critics have read Doctor Faustus as a critique of predestination theology; if Faustus knows that he is predestined for damnation, he makes this deal because he does not have eternal salvation to lose.
Dangerous Knowledge: Another theory suggests that the play is a Protestant critique of humanism, a cultural and artistic movement of the Renaissance that turned away from medieval religious scholasticism in favor of ancient Greek and Roman thought. Humanists focused on human desires, feelings, and thoughts instead of divine doctrine and pursued knowledge and rational discourse. Some called this "dangerous knowledge" that humans were not meant to have; knowledge that attempted to reach a divine understanding of the universe. Some critics have said that Faustus falls because he desires knowledge that he should not have and turns his back on God to get it.
Medieval Values vs. Humanism: Other critics have argued that the play shows a Renaissance man, or humanist, condemned by medieval values. During the Renaissance, scholars and artists began turning away from divine influences to instead value the individual and secular spheres. This play can be read as a demonstration of the anxiety felt by this changing culture. In other words, Faustus falls because he espouses secular ideals within a
Themes Examples in Doctor Faustus: