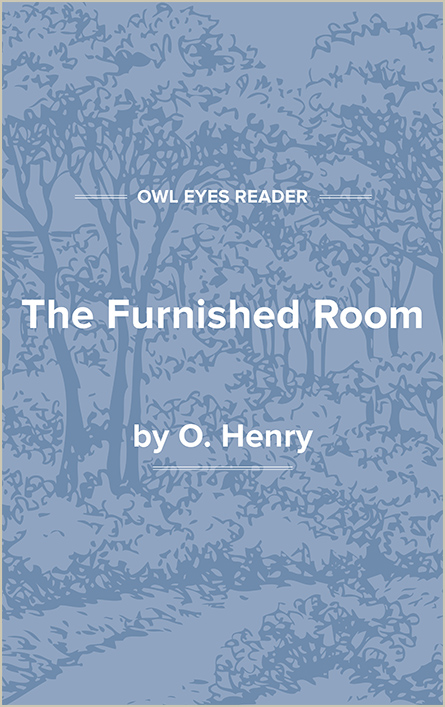 Flesch-Kincaid Level:

6

Approx. Reading Time:

12 minutes
RESTLESS, SHIFTING, FUGACIOUS as time itself is a certain vast bulk of the population of the red brick district of the lower West Side. Homeless, they have a hundred homes. They flit from furnished room to furnished room, transients forever—transients in abode, transients in heart and mind. They sing "Home, Sweet Home" in ragtime; they carry their lares et penates in a bandbox; their vine is entwined about a picture hat; a rubber plant is their fig tree. Hence the houses of this district, having had a thousand dwellers, should have a thousand tales to tell, mostly dull ones, no doubt; but it would be strange if there could not be found a ghost or two in the wake of all these vagrant guests. One evening after dark a young man prowled among these crumbling red mansions, ringing their bells. At the twelfth he rested his lean hand-baggage upon the step and wiped the dust from his hatband and forehead. The bell sounded faint and far away in some remote, hollow depths.
Flesch-Kincaid Level:

6

Approx. Reading Time:

12 minutes