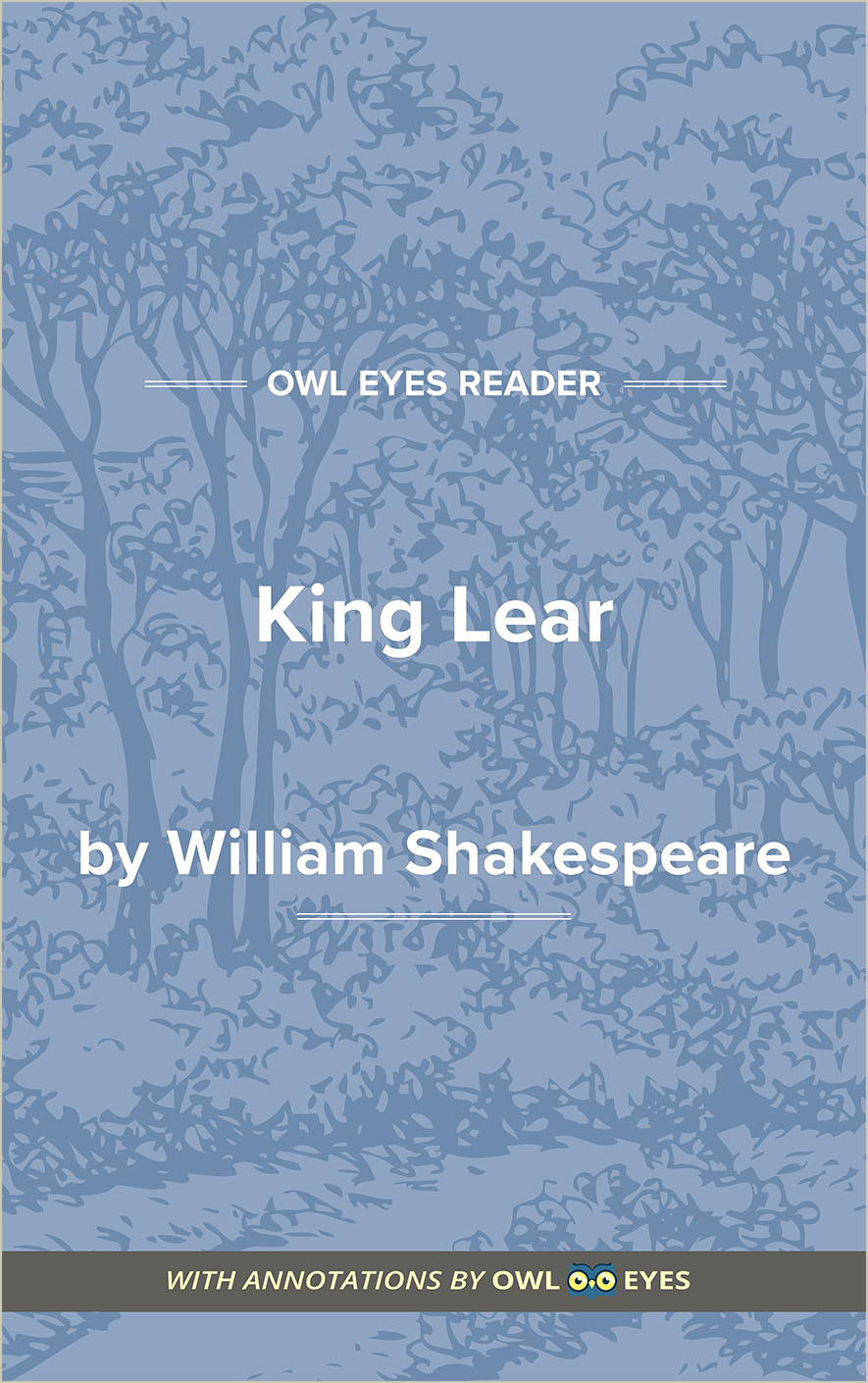 Character Analysis

in

King Lear
King Lear: At the start of the play, King Lear is more concerned with appearances than reality. He has grown accustomed to receiving flattery; prizing outward declarations of love, rather than actual devotion. However, Lear develops over the course of the play. Though Lear loses his kingdom and his sanity, these losses ultimately lead him to value genuine loyalty and kindness above empty praise.
Cordelia: One of King Lear's daughters, Cordelia is the only one to refuse to publicly declare and quantify her love for her father when asked. This refusal is not a marker of her disloyalty or treachery, as Lear originally assumes. Rather, Cordelia is the only of Lear's daughters who truly loves him. She is a genuine and honest individual, and while this goes unrecognized by her father initially, he eventually realizes it.
Goneril and Regan: Goneril and Regan are King Lear's other daughters. Unlike Cordelia, they immediately declare their supposed love for their father in front of the kingdom. We eventually see that their declarations were false, and that both daughters care more for their own interests than their father's. They are selfish, greedy, cruel, and they value wealth, power, and status above family and compassion.
Edmund: The Earl of Gloucester's illegitimate son, Edmund plots to take the throne from his brother Edgar (Gloucester's legitimate son) in order to acquire power and rise above his status. Although villainous, Edmund is a somewhat sympathetic character. His motives are driven by an unfair social order that denies him rights, status, and respect, simply because he is Gloucester's "illegitimate" son.
Character Analysis Examples in King Lear: