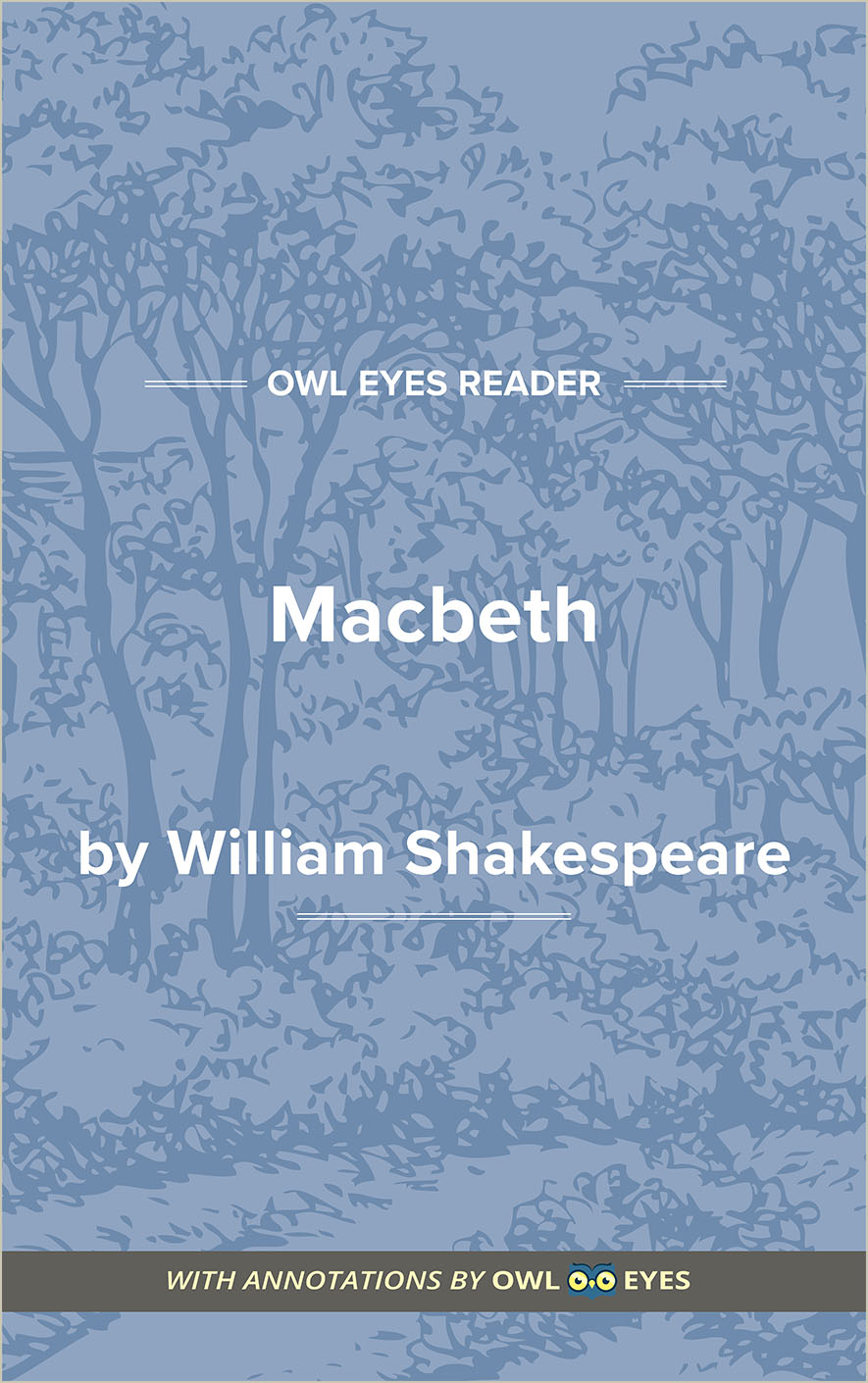 The Danger of Ambition: Ambition for power is foregrounded as the key theme within Shakespeare's play. More specifically, Shakespeare uses his narrative to demonstrate the danger of unchecked ambition. Macbeth's ruthless ambition and pride have disastrous, bloody consequences.
Fate vs. Free Will: While some readers may see Macbeth's fate as predetermined by the witches' prophecy, other readers view his actions as an exercise of free will. Shakespeare provides evidence for both interpretations, which suggests the real answers lies somewhere between, in the murky middle.
The Natural and the Supernatural: Shakespeare uses supernatural elements, such as witches, ghosts, prophecy, and hallucinations throughout the play to conflate reality with the uncanny. The supernatural also represents an inversion of the natural order. Macbeth's and Lady Macbeth's unnatural ambition and murderous plot turn the world of the play upside down so that "fair is foul and foul is fair." Everything in the play becomes untrustworthy, especially characters' appearance and claims to sanity.
Gender-Role Subversion: Shakespeare directly subverts early modern social expectations that women were supposed to be nurturing wives and mothers. Main female character Lady Macbeth is more concerned with power and tyranny than family and the domestic household. Lady Macbeth mocks Macbeth's masculinity in order to manipulate him into murdering King Duncan. In this way, Lady Macbeth appears to embody a sense of self-assurance and strength more than her soldier husband.
Themes Examples in Macbeth: