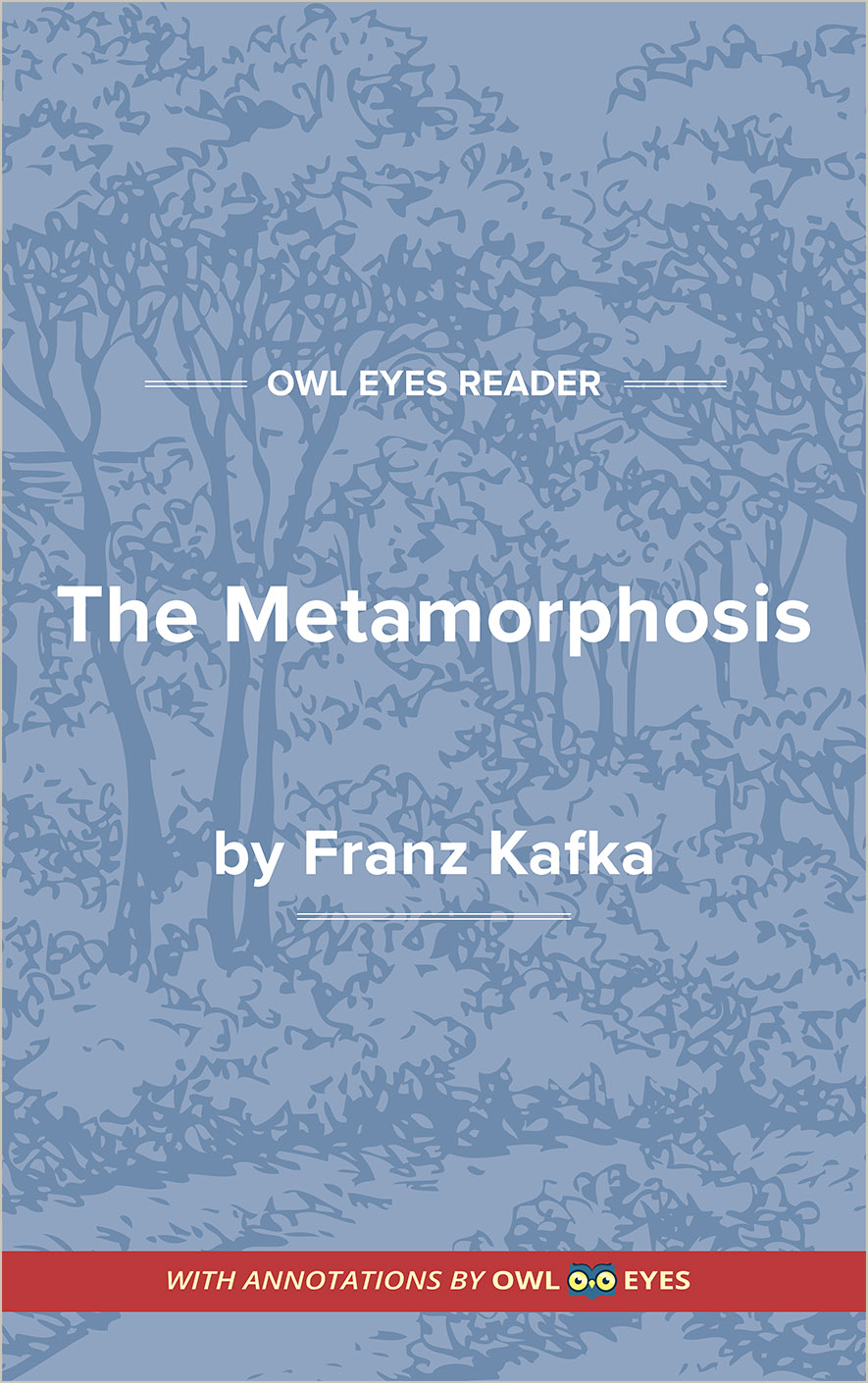 Themes

in

The Metamorphosis
Alienation as a Consequence of Difference: Because of his commitment to his work, Gregor is alienated not just from romantic relationships but also from his family. He is the only one who works; thus, he does not share in the same experiences that they do, such as at mealtimes. A more obvious example of this theme is suggested at the family's disgust in Gregor's transformation. It's clear that Grete and Gregor's mother, at least, see him as their relative for the majority of the story, but his appearance necessitates his being hidden.
Familial Sacrifice vs. Finite Sympathy: At the beginning of the story, Gregor is the sole breadwinner of the family, having sacrificed happiness and relationships for his family's comfort. Gregor's transformation can be read as Gregor's unconscious rebellion against his family's having taken advantage of his work ethic for so long—now, they must sacrifice for him rather than the other way around. However, the family's dedication to Gregor only extends so far; Grete is the only one who shows kindness to transformed Gregor, but even she reaches the limits of empathy.
Life's Absurdity Is Inescapable: Throughout the story, there is no talk of anyone's—Gregor or his family—trying to find some way to turn Gregor back into a human being. The family's reactions range from repulsion to tolerance, but there's no impetus to figure out what caused Gregor's transformation or find a method of reversing it. Instead, they simply adapt, with varying degrees of success, to the impossible. The characters do not acknowledge the inherent absurdity of a man's waking up to discover he's an insect; his transformation is regarded as the result of chance more than anything else. Because of this lack of explanation and exploration into Gregor's condition, Kafka suggests that absurd events in life are unavoidable and must be dealt with rather than overcome or reversed.
Themes Examples in The Metamorphosis: