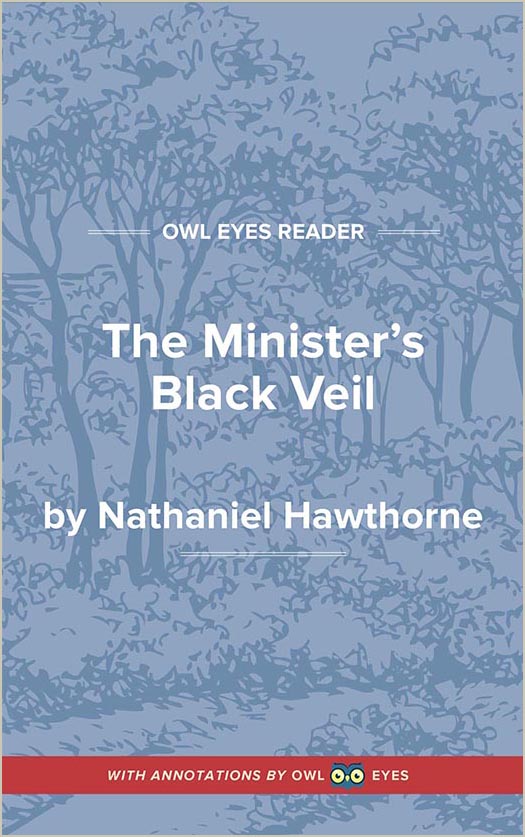 Character Analysis

in

The Minister's Black Veil
Rev. Hooper: Reverend Hooper frightens his parishioners by wearing a black veil over his face at all times. Hooper's veil renders him an outcast and causes his fiancee to break of their engagement. While socially isolated, Rev. Hooper becomes an esteemed Reverend and is held in high regard by his fellow clergymen at his death. Hooper never reveals a specific reason for his black veil. He merely states that he sees everyone on Earth with their own veil and that he will be free from it in Heaven.
Elizabeth: Elizabeth is Rev. Hooper's fiancee. She begs him to remove the veil, or at least to provide her a reason for his wearing of it. When Hooper refuses to fulfill either request, Elizabeth feels she has no other choice but to break off the engagement. While Elizabeth is never romantically reunited with Hooper, she remains single throughout her life and cares for him on his deathbed.
Character Analysis Examples in The Minister's Black Veil:
The Minister's Black Veil
🔒
"Did he seek to hide it from the dread Being whom he was addressing?..." See in text (The Minister's Black Veil)
"catching a glimpse of his figure in the looking-glass..." See in text (The Minister's Black Veil)
"though unloved and dimly feared..." See in text (The Minister's Black Veil)
"Dying sinners cried aloud for Mr. Hooper and would not yield their breath till he appeared..." See in text (The Minister's Black Veil)
"groping darkly within his own soul..." See in text (The Minister's Black Veil)
"there was a faithful woman at his pillow who with averted eyes would have covered that aged face which she had last beheld in the comeliness of manhood..." See in text (The Minister's Black Veil)
"Oh, you know not how lonely I am, and how frightened to be alone behind my black veil..." See in text (The Minister's Black Veil)
"He even smiled again—that same sad smile..." See in text (The Minister's Black Veil)
"unappalled by the awe with which the black veil had impressed all besides herself..." See in text (The Minister's Black Veil)
"His frame shuddered, his lips grew white, he spilt the untasted wine..." See in text (The Minister's Black Veil)