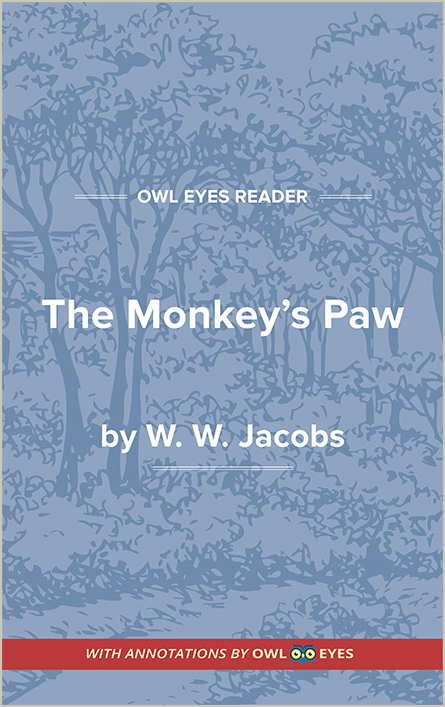 Character Analysis

in

The Monkey's Paw
Sergeant-Major Morris: Morris provides a catalyst for story's conflict. Before his arrival, the White family is perfectly content. With his travels he not only brings back tales of strange and "exotic" lands far beyond Europe but also brings the artifact of the monkey's paw. Through his discussions of the paw, he makes its power sound alluring, limitless, and dangerous, causing Mr. White to save the paw from destruction and setting the story's events in motion.
Mr. & Mrs. White: Before the story's events, Mr. and Mrs. White seem to have a perfectly happy life together. As the story progresses, however, their flaws become more apparent: Mr. White is reckless while Mrs. White is unable to control her grief in the face of difficult events. The couple end up a victim of fate and their own desires to test the paw's powers.
Herbert White: The only child of the Whites, Herbert is irreverent to the paw's power and goads his parents into making a wish. His disbelief in the paw allows modern readers to sympathize with him.
Character Analysis Examples in The Monkey's Paw:
III.
🔒
"I could only recognize him by his clothing..." See in text (III.)
""For God's sake don't let it in," cried the old man, trembling..." See in text (III.)