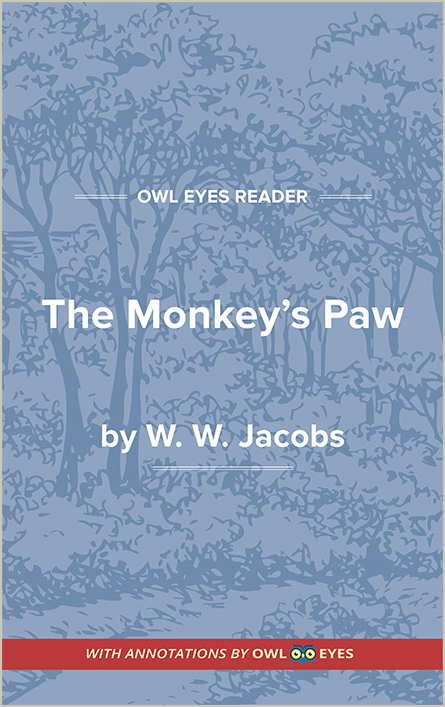 A Light-Hearted Beginning: The story's tone begins with a stormy night, but inside the Whites' house it's warm and welcoming. As the story progresses, the weather becomes progressively unpleasant and darker as well. The descent is gradual rather than immediate.
Repetition as Warning: Furthermore, a sense of ominousness is created by the repeated warnings from Morris about the dangers of using the paw, especially the warning that everyone who has used the paw has later regretted it.
A Suspense-Filled Conclusion: As something approaches the Whites' door later in the story, the tone is one of suspense, as readers wonder what exactly is on the other side of the door. Coupled with that is Mr. White's sense of urgency as he struggles to make his final wish.
Tone Examples in The Monkey's Paw:
II.
🔒
"In the brightness of the wintry sun next morning as it streamed over the breakfast table he laughed at his fears. ..." See in text (II.)