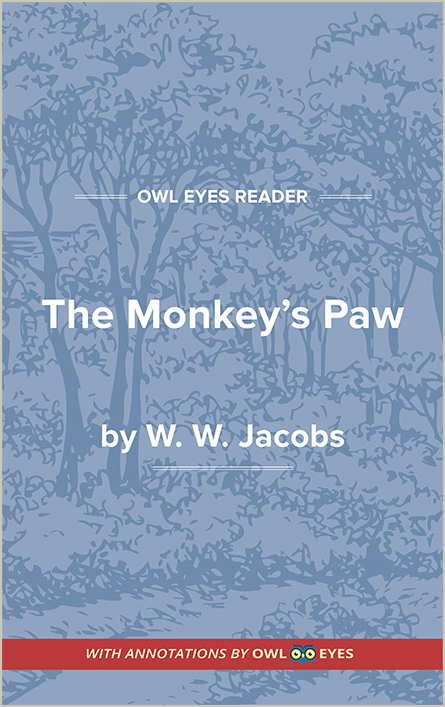 Foreshadowing

in

The Monkey's Paw
As with many horror stories, the characters' actions and fates are foreshadowed even in the very beginning of the story.
The Chess Game: Through observing Mr. White's "reckless" chess playing, readers can surmise that he doesn't quite think his actions through.
The Repeated Warnings: Likewise, the warnings of the paw's previous owners—and their terrible fates—suggest that something equally awful will happen to his family if he uses the paw.
Foreshadowing Examples in The Monkey's Paw:
I.
🔒
"the way that middle age is wont to regard presumptuous youth. "I have," he said, quietly, and his blotchy face whitened...." See in text (I.)
"He wanted to show that fate ruled people's lives, and that those who interfered with it did so to their sorrow..." See in text (I.)
II.
🔒
"you might if you so wished attribute it to coincidence."..." See in text (II.)