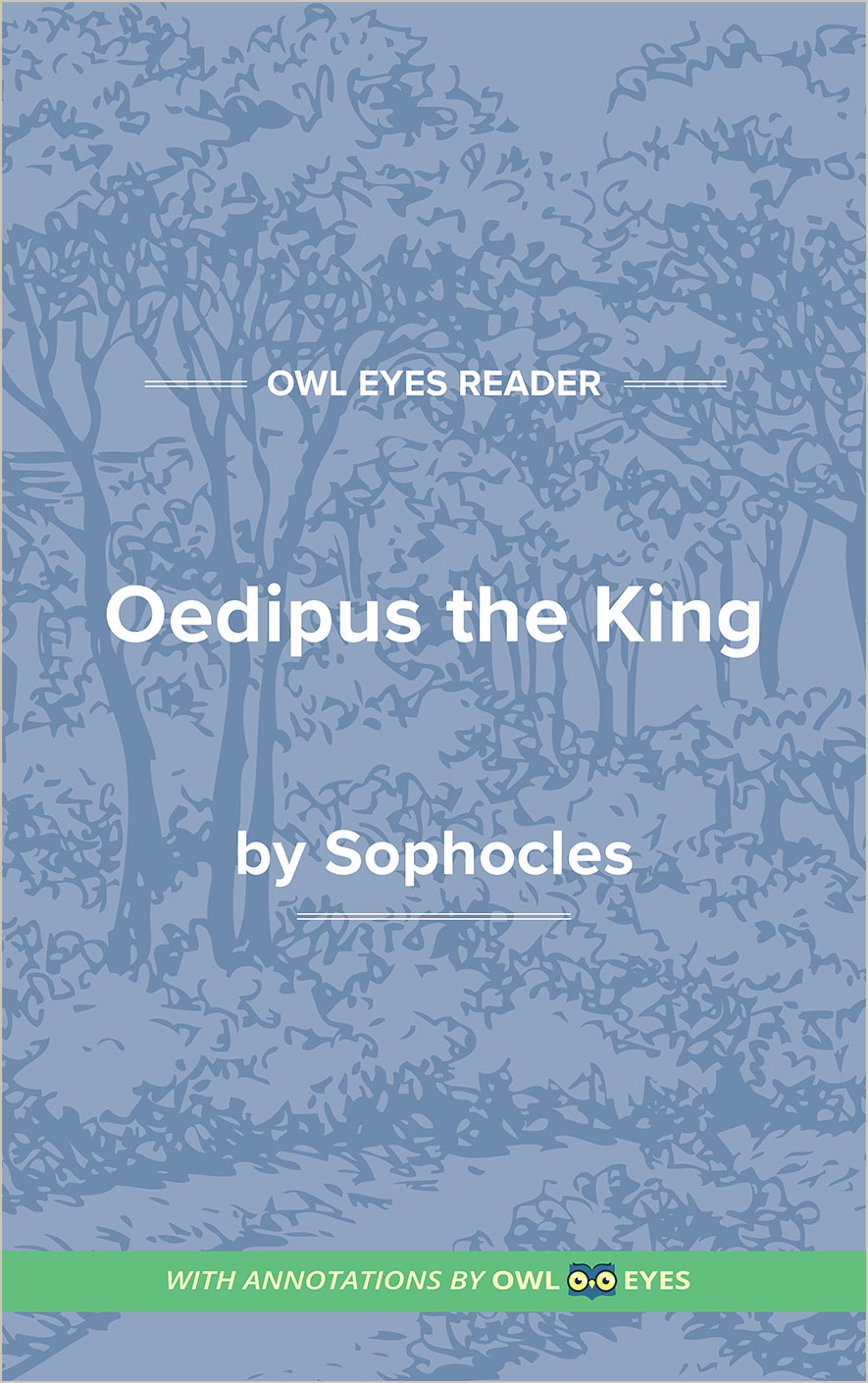 Themes

in

Oedipus the King
Fate vs. Free Will: The tension between Fate and Free Will dominates this play. Fate is a force beyond human control. It was believed to be a progression of events set in place for a person before birth. So powerful is the force of fate that Zeus himself could not defy his own. However, the concept of free will was also incredibly important to the Greeks. Thus, Oedipus's prophecy becomes a "self-fulfilling" prophecy. He is free to choose all of his actions throughout the story. Ironically, these choices cause Oedipus to fulfill his tragic fate.
Sight and Blindness: Sight and blindness are inverted in the play. Though he is blind, Tiresias is able to see everything. Oedipus becomes the king because of his insight into the sphinx's riddle. However, he is blind to his own identity and crimes and literally blinds himself for his misdoings.
Pride: Greek tragedies often present a hero that is brought down by a "hamartia" or fatal flaw. In Oedipus the King, Oedipus's fatal flaw is his pride. When Oedipus hears the prophecy that he will kill his father and marry his mother, he believes that he can escape his own fate. Oedipus is so prideful that he believes more in his own ability to exercise his freedom than he does in the power of the gods. This fatal flaw leads to his downfall.
Themes Examples in Oedipus the King: