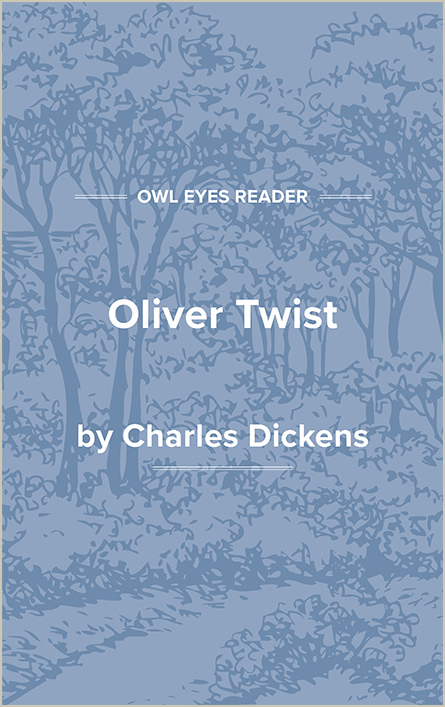 Charles Dickens Biography
Charles John Huffam Dickens was born in Portsmouth, England, on February 7, 1812, the second child of John and Elizabeth Dickens. Following his father's work as a clerk in the Navy Pay Office, the family moved to the port town of Chatham in 1817, where for a time Dickens enjoyed an idyllic middle-class childhood—fresh country air, decent schooling, and books to read in the attic on sunny afternoons.
It was a short idyll. By 1822, improvident John Dickens's fortunes were waning. Recalled to London by his office, he placed his wife and six children in a cheap and smelly little house in the ugly new suburb of Camden Town. In late January or early February, 1824, the seminal event of Dickens's life occurred: He was sent to work sticking labels on bottles of boot polish alongside a group of ragged urchins in Warren's Blacking Factory, a tottering and rat-infested building next to the Thames River in old central London. Passersby could see him at work in the window. His degradation seemed complete.
To make matters worse, there was the loneliness. Within a month, in February, 1824, John Dickens was arrested for debt. His family joined him in the Marshalsea Prison—all, that is, except twelve-year-old Charles, who was left to survive on his own in London.
Buoyed by an inheritance, Dickens's father was released after only a few months in prison. Charles's mother, however, kept her son at the blacking factory—something he never forgot. Only after John Dickens had retired from the office and turned to freelance journalism in March, 1825, was Charles sent back to school. The nightmare had lasted little more than a year, but a year is a long time to a sensitive, brilliant, and ambitious boy; such an experience, in the class-conscious society of Victorian England, was for Dickens a deep source of shame. The adult Dickens told it only once, to his best friend and first biographer John Forster. His wife never knew.
In 1827, Dickens left school for a dull job as a lawyer's clerk. Two years later, he followed his father into journalism, first as a law reporter, then as the fastest shorthand reporter in the houses of Parliament, moving in 1834 to one of the best newspapers in the country, the Morning Chronicle. Meanwhile, he was rejected in love, dabbled in amateur theatricals, and, in 1833, had his first short story published.
Success came fast. Under the pen name of Boz, Dickens rapidly published a series of London "Street Sketches" over the next two years. These were collected together as his first book, Sketches by Boz (1836). Original, brilliantly illustrated, and intensely observant of the new phenomena of urban life, it captured the public fancy, and Dickens was invited to collaborate on another project with top cartoonist George Cruikshank. Pickwick Papers (1836-1837) followed, in twenty monthly serial parts; its resounding success was assured when Dickens invented Sam Weller, the archetypal streetwise low-life, and teamed him with genial, portly, gentlemanly Mr. Pickwick.
Dickens needed quick success. His craving for middle-class respectability led him rapidly into marriage to kindly and unassuming Catherine Hogarth in 1836, into a growing family, and into the solid comforts of a "proper" home. This situation was also graced by his teenage sister-in-law Mary, whose sudden death in his arms in May, 1837, profoundly shook him. That same year, keen to exercise control over his own writing and thereby to maximize his profits, he first tried his hand at magazine editing. The periodical Bentley's Miscellany seemed to need rejuvenating, and although he was still in the middle of Pickwick Papers, he began serialization in the magazine of his Oliver Twist (1837-1839). That in turn overlapped with his next novel, Nicholas Nickleby (1838-1839). When Bentley's Miscellany folded in 1839, he launched his own magazine, the short-lived Master Humphry's Clock (1840-1841), and serialized in it, in forty weekly parts, The Old Curiosity Shop
(The entire page is 1,321 words.)
Owl Eyes subscribers get unlimited access to our expert annotations, analyses, and study guides on your favorite texts. Master the classics for less than $5/month!